Lenovo ThinkPad X1 Carbon Hands-on: The New King of Ultrabooks?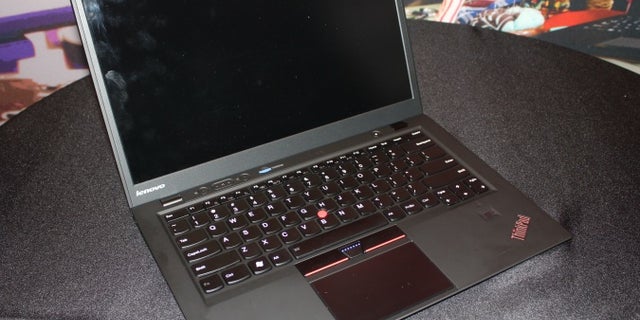 The first ThinkPad X1 was a great business ultraportable laptop--we especially loved the keyboard--but at 3.8 pounds it was on the hefty side. The new ThinkPad X1 Carbon weights just 3 pounds but packs a larger 14-inch screen (up from 13 inches) and an Ivy Bridge processor. In fact, Lenovo says this is the lightest 14-inch Ultrabook on the market. Plus, the unit charges to 80 percent in just 30 minutes. Here's our quick impressions of what could be the ultimate machine for road warriors.
As you might expect, the ThinkPad X1 Carbon has a carbon fiber lid and rollcage, and the bottom is made of magnesium. This 14-inch Ultrabook will measure 0.75 inches at its thickest and come with a superbright 1600 x 900 display with a rated brightness of 300 nits. The previous version had a less sharp 1366 x 768 screen. Ports include USB 3.0, DisplayPort, and an SD Card reader.
Ergonomically, Lenovo says it has improved upon what we already considered to be the most comfortable keyboards we've ever tested. And we have to say that this layout felt great during our hands-on time; the travel is excellent given this system's sleek profile. The keys are backlit, too. We appreciate having both a large touchpad and pointing stick, giving you two input options.
Unlike the previous X1, there will be no option for adding a slice battery. However, the built-in battery will feature Lenovo's RapidCharge technology, which means you'll be able to juice it up in 30 minutes or less. We just hope the
Pricing is not known at this time, but the ThinkPad X1 Carbon should be available this summer. In the meantime, check out the gallery and our hands-on video.