Leap Wireless to sell prepaid iPhone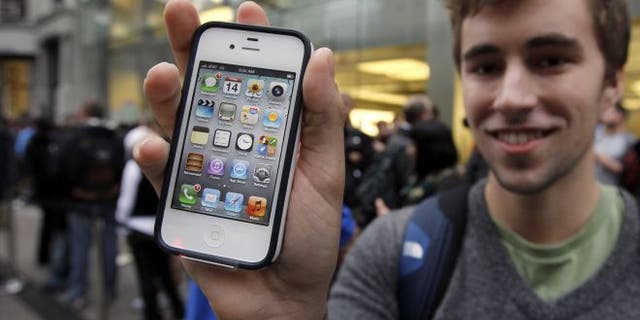 Leap Wireless International Inc. will start selling Apple Inc.'s iPhone next month, making it the first prepaid carrier to offer the popular device in the US.
The addition of the iPhone increases the reach of the popular device for Apple and brings a marquee product to Leap's Cricket service, which has been seeing customer growth slow.
The San Diego company will offer the iPhone 4S and iPhone 4 with its $55 per month wireless plan beginning on June 22. It will sell the 16-gigabyte iPhone 4S for $499.99 and the older eight-gigabyte iPhone 4 for $399.99.
Those prices are higher than offered by other larger carriers that require customers to sign a two-year contract in exchange for the subsidy that covers a portion of the phone's cost. AT&T Inc. offers a comparable iPhone 4 for $99.99 and Verizon Wireless sells a similar iPhone 4S for $199.99, according to the carrier's websites.
J.P. Morgan analyst Philip Cusick estimates that Leap will subsidize each iPhone by about $100 to $125, which is above its typical $50 to $100 smartphone subsidy.
The iPhones will come with a $55-per month unlimited talk, text and data plan, but full-speed data will only be available up to a threshold of 2.3 gigabytes a month, after which the data speed will be slowed.