Vintage Apple computer handmade by Jobs and Wozniak up for auction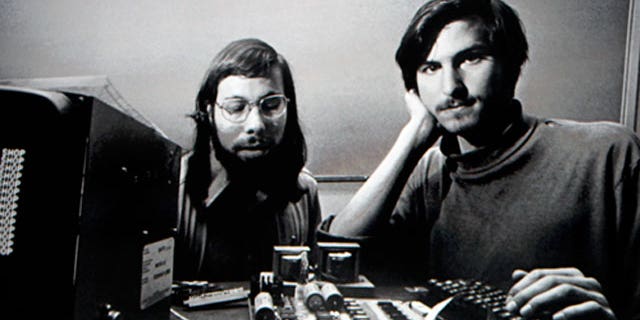 NEWYou can now listen to Fox News articles!
NEW YORK – For sale: 1976 Apple 1, still runs, no keyboard, no monitor, no cabinet.
Price: $180,000 or best offer.
Sotheby's is auctioning the classic relic, handmade by Steve Jobs and his tech partner, Steve Wozniak. It was their first-ever commercial order for the computer that allowed users for the first time to use a keyboard to type letters on a screen.
The device was a sensation among hobbyists until retailer Peter Terrell ordered 50 to sell in his specialty chain, Byte Shop. He paid $500 apiece for the units, and the two lads cranked them out in just 30 days.
Basically a stripped-down 9-inch-by-15-inch (23cm-by-38cm) motherboard, the computer sold for $666.66, with four manuals but no cabinet, monitor or keyboard, said Sotheby's.
Of the 50 models made for the shop, just six still work -- and the unit going under the hammer is one of the six.
The system: 8K bytes, 16 pin with 4K of memory.
Sotheby's didn't identify the seller. The sale will take place on June 15.
Read more tech news at the New York Post.