John Oliver blocked: China's Weibo website clamps down on comedian for mocking President Xi Jinping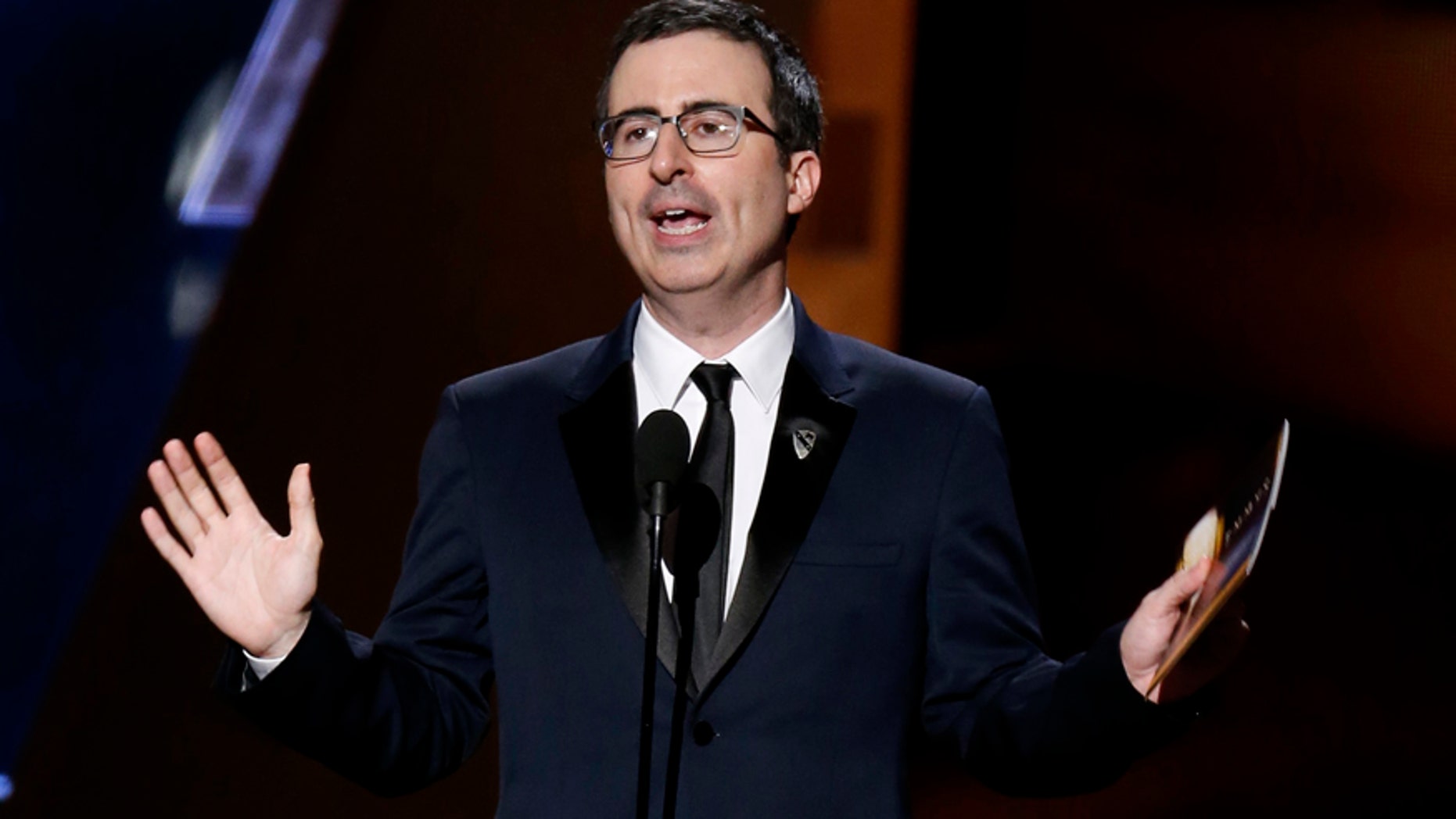 Chinese social media giant Weibo has blocked comedian John Oliver after he attacked the country's human rights record and mocked President Xi Jinping on his show "Last Week Tonight."
Weibo, often described as China's version of Twitter, blocked and deleted posts referring to Oliver after he made the comments on his HBO show Sunday, according to Reuters.
The news agency added that Oliver slammed Chinese lawmakers' abolition of presidential term limits and the country's political doctrine of "Xi Jinping Thought." The Chinese president's consolidation of power is driven by a "cult of personality," Oliver said.
CHINA STRENGTHENS CONTROL OF ONLINE NEWS
Oliver also targeted China's corruption clampdown and online censorship of Winnie the Pooh, who is said to bear a resemblance to Xi. Additionally, the comedian mocked the country's $1 trillion Belt and Road initiative, an ambitious foreign policy plan that aims to place China at the center of world trade.
Reuters reports that attempts to post Oliver's English name or the name of his show on Weibo generated error messages about "information that violated related laws and regulations." However, the Chinese translation of his name does not appear to have been censored, Reuters added.
The move once again thrusts China's cyber censorship into the spotlight. Last year, the country's internet regulator announced that online news outlets in China require a government license to publish news on the web and social media.
GITHUB ATTACK MARKS ESCALATION IN CHINA'S CYBER CENSORSHIP BATTLE, EXPERTS WARN
The rules also block foreign or private companies from investing in online news services or directly disseminating news.
The move followed a crackdown on dissent under Xi that has led to tighter controls on what can be published online.
The so-called "Great Firewall of China" prevents China's citizens from gaining full access to the internet. The U.S. government has even cited China's internet filters as a barrier to trade.
U.S. tech firms have had a rough time in China. In 2010, Google, the world's largest search engine, pulled its services out of China. And Facebook, the world's largest social network, is currently blocked in China, as is Facebook-owned Instagram. Both, however, can be accessed by VPN.
NO CENSORSHIP IN CHINESE INTERNET, SAYS CHINA'S TOP CENSOR
China also announced censorship of live video streaming in 2016.
The country has rejected criticism of its internet censorship.
Reuters reports that, in 2017, Weibo removed a Chinese-language fanpage for "Last Week Tonight" after Oliver interviewed the Dalai Lama.
Neither Weibo nor HBO has yet responded to a request for comment on this article from Fox News.
The Associated Press contributed to this article.
Follow James Rogers on Twitter @jamesjrogers