iPhone, now iWatch? Apple testing wrist gizmo, sources say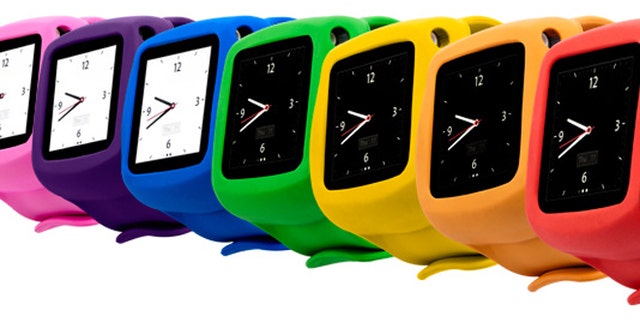 NEWYou can now listen to Fox News articles!
Apple is experimenting with designs for a watch-like device that would perform some functions of a smartphone, according to people briefed on the effort.
The company has discussed such a device with its major manufacturing partner Hon Hai Precision Industry Co., one of these people said, as part of explorations of potentially large product categories beyond the smartphone and tablet.
Apple's efforts come as companies have introduced various kinds of wearable gadgets, mainly designed to measure physical activity. More sophisticated devices face big technical challenges, but also are attracting investments from large technology companies.
Foxconn, as Hon Hai is also known, has been working on a spate of technologies that could be used in wearable devices, one of these people said. In particular, the Taiwan-based company has been working to address the challenges of making displays more power-efficient and working with chip manufacturers to strip down their products. The technologies are aimed at multiple Foxconn customers, this person said.
Capabilities that Apple is exploring for wearable devices remain unclear. But analysts and investors who have been tracking the field predict the company would release a product with many different functions and that the device would work closely with the iPhone.
For more on Apple's newest gadgets, see The Wall Street Journal.