iPhone Killer? RIM Unveils BlackBerry Torch 9800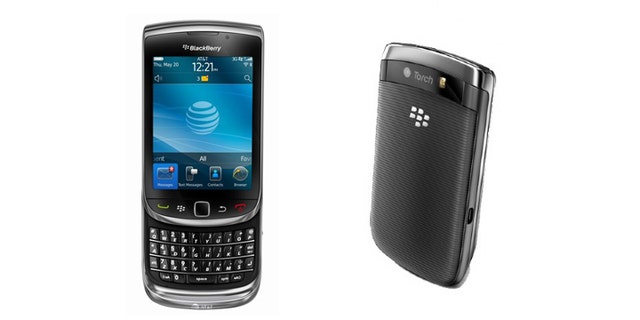 NEW YORK -- Research In Motion unveiled a new BlackBerry smartphone on Tuesday, hoping to raise its consumer appeal and compete with Apple's iPhone.
AT&T Inc will be the carrier for the BlackBerry Torch, which will go on sale on August 12 for $199.99 with a two-year service agreement.
The device, unveiled in New York, has a touchscreen and slide-out keyboard and a new operating system called BlackBerry 6 with a new browser.
Analysts said RIM needs a big overhaul of its phones to attract more buyers and compete with iPhone and devices that use Google's Android operating system, such as Motorola's Droid. The BlackBerry is popular among business people, but with more of them buying iPhones, critics say RIM must step up.
"This is one of the most important product introductions in our history. It's a really special product because so much new goodness has been added to it." said Mike Lazaridis, RIM's president and co-chief executive.
The new device gives users the choice of typing out messages on the touch screen or the slide-out keyboard. It also comes with a 5 megapixel camera with a flash.
The launch came earlier than most analysts expected.
"I'm glad to see they got it out sooner rather than later," said Nick Agostino at Mackie Research Capital. RIM's success will depend on positive industry reviews and adoption by developers, he said.
"The fact that this device is going to be geared toward both enterprise and consumer, that will be a positive as people will feel that if they design for this device, they can hit two birds with one stone," he said.
The launch comes after the United Arab Emirates threatened on Sunday to ban some BlackBerry services in October unless RIM gives it access to encrypted BlackBerry messages.
While RIM said on Monday that it would not give third parties access to customers' secure BlackBerry data, it said it would satisfy government needs.
India's Economic Times reported that RIM will allow Indian security authorities to monitor BlackBerry services.
RIM's BlackBerry has long been the gold standard for corporate and government customers due to its speedy, secure email service. But critics say RIM has been too slow to offer features that appeal to the much bigger consumer market.