How good will Apple's Face ID be? Will it be able to tell twins apart?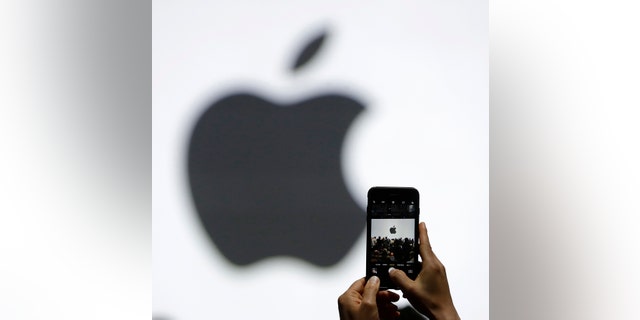 Apple is expected to roll out facial recognition on the newest high-end iPhone, likely called iPhone X, on Tuesday. Will it be good enough to tell twins apart?
Face ID will be a first for Apple. And Apple has to get the technology right the first time if it's used for Apple Pay, as reports are indicating, which requires "enterprise-grade" authentication.
Experts say that the technology could prove extremely useful for consumers. "Just like Apple legitimized fingerprint biometrics when they introduced the capability, I believe they will be able to legitimize facial biometrics and authentication," explained Jackson Shaw, senior director of product management at security specialist One Identity, in a statement emailed to Fox News. "In any situation where we rely on or require an authentication, the ability to prove that you are you simply by raising your iPhone to unlock it could be a time saver and a great way to reduce the risk associated with impersonation or hacking."
APPLE SENDS OUT INVITES FOR ITS IPHONE EVENT, SETS SEPT. 12 DATE
However, one litmus test for the reliability of facial recognition is the ability to distinguish between identical twins, as shown with Microsoft's Windows Hello face ID technology now used widely on Windows 10 PCs.
Microsoft's technology was largely successful, as reported by The Australian in 2015 when testing six pairs of identical twins. There was one instance where a pair of identical twins couldn't log in but Windows Hello never erroneously granted access.
Windows 10 Hello uses, among other things, near infrared (IR) imaging to authenticate and unlock Windows on a PC. Hewlett-Packard's EliteBook x360 laptop, for example, which is capable of unlocking Windows 10 with facial recognition, has an infrared camera and IR "emitters" that it uses during the facial recognition process.
APPLE IPHONE 8 LEAK MAY HAVE REVEALED KEY DETAILS OF THE HOTLY-ANTICIPATED DEVICE
The IR ability is important because it can provide a consistent image in diverse lighting conditions that also allows for subtle changes in appearance including facial hair, cosmetic makeup, in addition to identifying facial "landmark" points that correspond to eyes, nose, and mouth, and other facial features, according to Microsoft.
Using those landmark locations "as anchor points," an algorithm takes thousands of samples from different areas of the face to build a representation.
Another critical element of Windows 10 Hello authentication is 3D imaging, according to documentation on Dell's website.
WILL CONSUMERS PAY $1,000 (OR MORE) FOR THE NEXT IPHONE?
Sensors for 3D, which construct a detailed 3D map of your face, can't be fooled by a pair of identical twins or a photo of the user's face.
Will Apple raise the bar?
Apple is also expected to use infrared face detection on its new high-end iPhone X, according to recent reports.
Reports also indicate that Apple will include sensors on the front of the phone that have 3D and modeling functions.
SHOULD YOU BE WORRIED ABOUT AN APPLE IPHONE 8 DELAY?
So, based on those reports, Apple's Face ID appears to be sophisticated enough to pass the identical twins test.
And even though face ID is an intensive computational process that must pass the identical twins test, it's also the next step in ID authentication convenience.