How drones teach kids science & math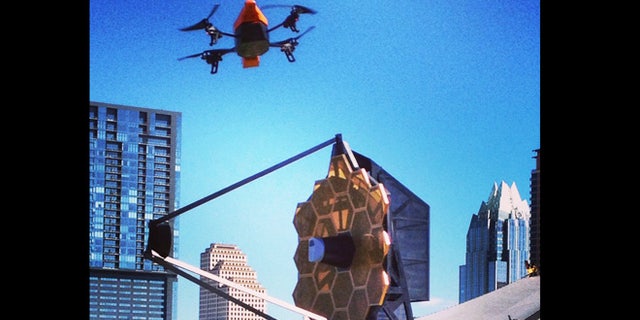 The orange high-flying craft spotted on an elementary school playground may look like just a toy to parents, but the drone is a new tool that teaches youngsters some pretty sophisticated science and math concepts.
The NSF drone is part of EnLiST, a school outreach program at the University of Illinois funded by the National Science Foundation. TechNewsDaily had the opportunity to learn about the program from Matthew Schroyer, the project's drones for schools developer, at the recent South by Southwest Interactive conference in Austin.
[pullquote]
He said EnLiST, which stands for Entrepreneurial Leadership in STEM Teaching, is intended for kindergarteners through high schoolers. The idea is to improve learning in STEM (science, technology, engineering and math) disciplines.
[See Also: Watch video of a drone in action] "As soon as we get these unmanned systems into the classroom, engagement soars," Schroyer said.
High schoolers make their own aerial robots and program them. Younger students get to touch the drone, operate it and learn about its history, he said. But it's not limited to the classroom — the program includes using these unmanned fliers in the real world.
Older students in Illinois are working on ways to help local farmers use drones for monitoring crops. Elementary school students run an obstacle course with the drone to experience how and why drones can get to places that people can't. Schroyer shows children how a drone could help find a lost dog.
"When kids see this thing take off for the first time, it's shock and awe," he said. "In a very positive way, of course."