Stricter COPPA laws due in July to govern underage kids on Facebook, Tumblr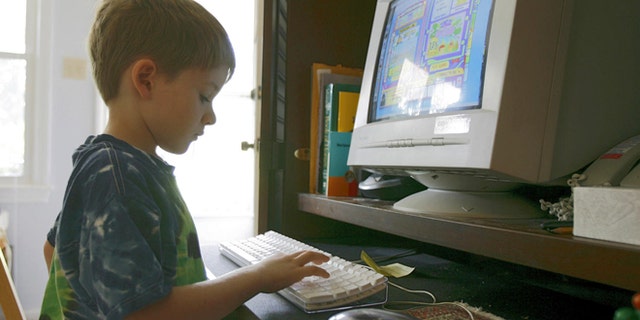 By July, Facebook, Google, Tumblr and others will likely be forced to remove photos, audio recordings or other personal identifiers of children -- or else face stiff fines, thanks to updates to a 15-year-old law.
The Children's Online Privacy Protection Act (COPPA) was enacted in 1998. In 2011, the FTC beefed up the measure, preventing sites from collecting personal information from kids such as name, location and date of birth without a parent's consent.
This July, new amendments for kids under 13 will go into effect, approved by the FTC in December. The rules are targeted at sites that market specifically to kids. However, even a site like Facebook could be fined for allowing minors to post self-portraits, audio recordings of their voice, and images with geo-location data.
There are also new restrictions on tracking data, with cookies or a unique identifier that follow registrants from one site to another.
About time, said Denise Tayloe, the CEO of PRIVO, a company that makes an age-verification system called PrivoLock.
"Somebody damn-well better do something to communicate with parents [so they] understand what their kids are doing," COPPA supporter Tayloe told FoxNews.com. She says the FTC is looking for a middle ground that puts adults in control of how much information their kids share online. The new rulings will drag more companies into the debate, she believes.
'Somebody damn-well better do something.'
The challenge is that sites like Facebook aren't meant for kids, so the stricter age-verification rules enforced by the COPPA revisions may not have to be as strictly enforced on them, said Alan Friel, a lawyer at Edwards Wildman Palmer in LA.
"Under 13 sites must assume every user is under 13 and go through the verification process -- e.g., running a credit card transaction to establish the person is an adult," he told FoxNews.com. "A general audience service only has obligations if it has knowledge" of an underage user.
And creating an account on those popular, general use sites rarely requires confirmation of age.
Indeed, FoxNews.com found no barriers to making an underage account on Facebook. In one test with a 12-year-old, the first step was to type a name and a birthday. The tester picked Jimbo Johnson and selected Jan 1, 1905. (This meant our test subject is 108 years old.) There were no confirmation emails or other verifications.
Some experts say "age-gating" on sites aimed primarily at adults still won't go far enough to protect kids from sexual predators, cyber-bullying and prying eyes.
"It's likely most kids will simply lie about their age on their accounts to get around the rules," tech analyst Rob Enderle told FoxNews.com.
Tayloe agreed. The danger of sites like Facebook and Tumblr, she said, is that predators can determine the exact location and activities of kids under 13. And there's no gatekeeping for the flow of information. Once a child registers on Facebook, their data is often transmitted outside of the social network.
"A general audience site is not obligated to track down kids. If you are truthful as a child, they are forced to provide protections, such as dropping a cookie to not let you engage," she said. "Parents don't understand why Google doesn't give their child an account."
The penalties for not complying are severe. Recently, private messaging firm Path.com settled with the FTC for $800,000 for COPPA violations. Disney settled for $3 million for violating COPPA rules for their site Playdom.com. Friel says fines are high, and the FTC can also force companies into further auditing and compliance for about 20 years.
For their part, Google and Tumblr did not respond to requests for more information about age verification. Facebook released the following statement to FoxNews.com:
"Facebook is focused on the safety and privacy of the teens who use our site. While Facebook's policies prohibit children under the age of 13 from signing up for our service, we are committed to improving protections for all young people online."
That said, Enderle insists the industry is not addressing the problem, especially when those under 13 are often the most curious about signing up for Facebook.
"Without first implementing a process that assures the age of the user, [COPPA rules] may do more harm than good, potentially rewarding lying," says Enderle.