Hands-on with Outlook.com: Microsoft's Gmail and clutter killer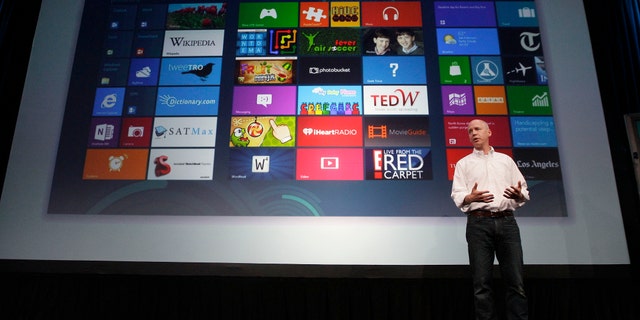 Email isn't dead. Microsoft just gave it a serious shock to the system -- if not a second lease on life.
A major upgrade to Hotmail, Outlook.com was designed from the ground up to not only look cleaner than your typical cluttered web-based inbox (see Gmail, Yahoo) but also surface things that used to be buried. Why shouldn't you be able to see thumbnails of those photo and document attachments right up top? Or be able to unsubscribe from pesky newsletters with one click?
Outlook.com is also connected to social networks and the cloud, letting you see your friend's latest tweet or Facebook update next to their latest message, as well as edit Office attachments online. Although Outlook has a business heritage, Outlook.com is very much a mainstream consumer product focused on that audience's specific needs. Read on to see how this service is shaping up.
Setup: What Accounts Can You Use?
Those who already have Hotmail accounts will be able to easily upgrade to Outlook.com. You can grab an @outlook.com address by clicking Upgrade to Outlook.com in the Options menu. You can also sign up for a new @outlook.com address at www.outlook.com.
We had no problem forwarding our Gmail mail to Outlook.com, but Yahoo requires that you pay for POP forwarding ($20 per year), so we left that account alone. Note to Marissa Mayer: If you can offer free food to employees, you can offer free POP forwarding.
On the contact side, Outlook.com integrates with the above email services, but also Facebook, LinkedIn and Twitter. All of your contacts are found in the People app, which you access at the top of the screen. If you have duplicate contacts, Outlook.com will let you link them with a click.
Design and Interface: Less is (Mostly) More
You can tell right away that Microsoft wants Outlook.com to have a similar look and feel to its Windows 8 Mail app. That means taking a visual approach that displays only what's necessary, resulting in a more streamlined aesthetic. This design is also optimized for tablets, since there's plenty of separation between most elements on the screen for touch input. However, the UI is almost too streamlined at times.
Instead of wasting a lot less space by slapping a big search box in the middle of the screen as Gmail does, it's tucked into the upper left corner, similar to Outlook on the desktop. And while Gmail eats up pixels by promoting all of its services (Google+, Search, Images, Maps etc.) across the top, you access Microsoft's related services (People, Calendar, SkyDrive) by clicking an arrow in the upper left corner. It took a bit of digging to find this button, but we appreciate Outlook.com's tighter focus.
We also prefer the way Outlook.com makes it easier to differentiate between read and unread messages than Gmail by using a larger font. By default the top command bar displays only a + icon next to the word New for composing an email, plus a messaging icon to the right for instant messaging with Facebook and Messenger buddies (Skype is coming later). To the right of that is the Settings button.
Clean Sweep: A New Way to Handle "Graymail"
Microsoft says that newsletters, social updates, daily deals/shopping offers, and other types of so-called "graymail" makes up more than 80 percent of the messages that the average person receives per year. Outlook.com tackles this issue head on with some clever features.
When we clicked on a Google Offer email, for instance, we could delete all of the messages from this sender or move them into its own folder using the Sweep option. Sweep also lets you set up rules easily, such as only keeping the latest message or delete messages older than 10 days. Using Sweep also comes in handy for managing social networking updates.
Just want to unsubscribe from that newsletter? Outlook.com makes it simple by providing this option at the bottom of any newsletter email.
A More Social Inbox: Facebook, Twitter and (Soon) Skype
While Gmail integrates tightly with Google Plus, Outlook.com leverages Facebook and Twitter–and not just for populating your address book. When messages come in you'll see the person's profile photo along with the his or her latest Tweet or Facebook post on the right side. If it's a Facebook post, you can Like it or add a comment on the spot.
The Messaging app within Outlook.com supports Facebook chat, and you can also write on a contact's wall or send them a message from within the People app. You can even tweet at the person within People. Although the People app pulls in LinkedIn contact information, Outlook.com doesn't display updates from that service.
In the near future, Outlook.com will be adding support for Skype. This functionality will enable text chats with those contacts and even make video calls right from your inbox.
Privacy: These Ads Don't Read Your Email
While the majority of people don't even know that Gmail served up ads based on the content of your messages, Microsoft wanted to steer clear of any potential backlash. As a result, Outlook.com doesn't use your conversations to deliver ads. In our testing we mostly saw Bing shopping results for things like men's running shoes and big-screen TVs, so at least it seems that the service knows my gender and that I like to run. I do mention that in my Twitter profile description, but perhaps that's just a coincidence. The ads disappear when you load a message.
Performance: Some Early Issues
Although Outlook.com is very slick, we found it slow to display messages forwarded from our Gmail account. One one occasion it took an email four minutes longer to show up in Outlook.com vs Gmail. A couple of times we got a message that said "We can't connect right now. Please try again later," and on one occasion it took four seconds after hitting Reply to seeing the message window. We also noticed that sometimes the right sidebar would continue displaying social info from a previous email when we returned to the main inbox. This is probably just a bug.
Overall, Outlook.com looks so modern that it makes Gmail look almost ancient. (There's a reason why Google just acquired email startup Sparrow to beef up its service.) Just as important, Microsoft has done an excellent job of helping users better manage newsletters and other emails that just get in the way. Outlook.com also puts the things you want front and center, such as attachment previews and social updates from friends and family. This service is so refreshing that we wish we could use it for our Exchange account, though the new Outlook Web App is getting a similar makeover.