Hands-on: WikiPad 3D Gaming Tablet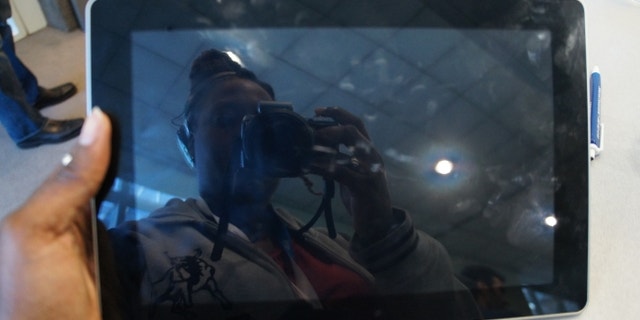 While doing our rounds on the E3 floor, we ran across the WikiPad, a gaming tablet with a removeable controller. During the expo, WikiPad, Inc. announced that the tablet would run Android 4.0 (Ice Cream Sandwich) and have quad-core Nvidia Tegra 3 under the hood. The tablet will also have Nvidia Tegra Zone and Gaikai's cloud-based gaming service preloaded.
As we went hands-on with the 10.1-inch WikiPad, we immediately noticed the back soft touch material on the rear panel. Along with the prominently etched WikiPad logo, there's also a prominent inner ridge that ensures a firm steady grip. An 8 megapixel camera and an LED flash sits at the top of the panel.
A microUSB port along the tablet's right, a headphone jack along the top and a bottom-mounted docking connector are the ports. The power button and the volume rocker are located on the right and left sides respectively. The attachable game controller features an additional docking connector, presumably for charging.
The game controller appears to be made from a sturdy plastic with button placement that closely resembles the Xbox 360 controller. The buttons and directional pad were a tad small. However the rear triggers curved nicely against our fingers. Both delivered a nice amount of feedback. Once fitted into the tablet's connector, it wraps snugly around the tablet with a pair of speaker placed prominently along the bottom. However the attachment does add a noticeable bulk to the tablet's otherwise slim profile.
It should be noted that this version of the WikiPad is not the final production model so we were unable to take the software for a spin. Our version was missing a notable feature, the 10.1-inch stereostropic display that will enable glasses-free, 3D gameplay. Still no word on pricing and availability.