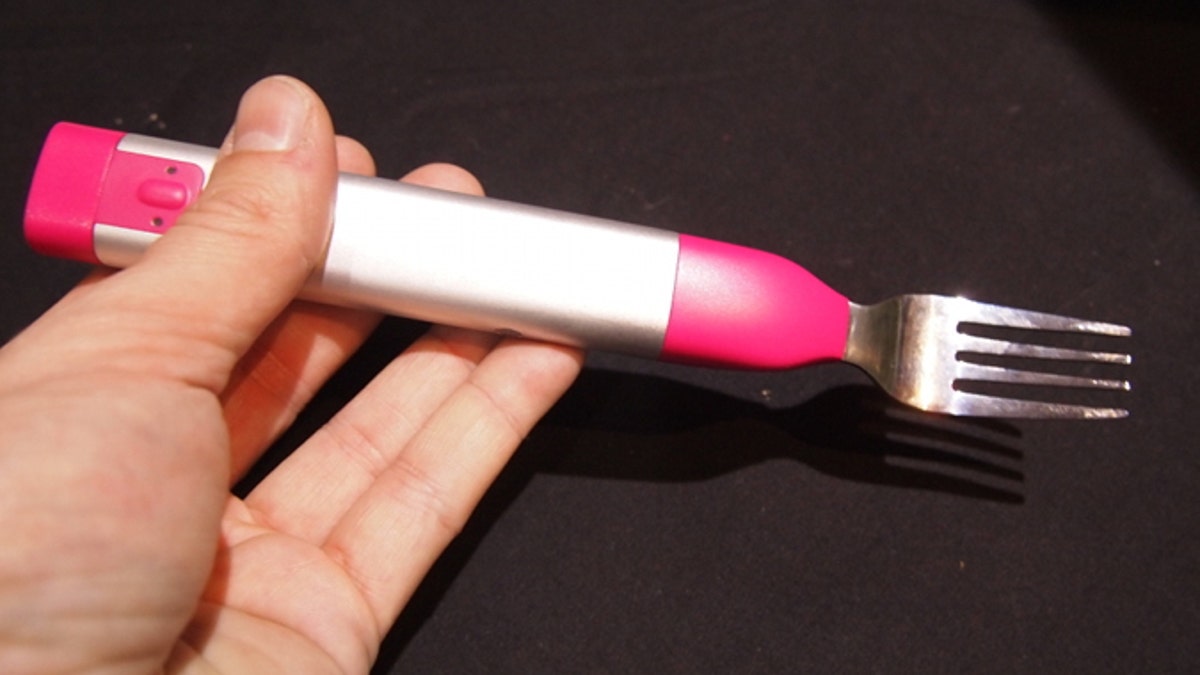 The slow-food movement just got a piece of high tech. The HAPIfork is, quite literally, a fork that helps you slow down when you eat. This battery-powered utensil measures how quickly you're noshing, and vibrates when it detects you're not eating slowly enough.
In addition to the number of forkfuls you eat per minute, the HAPIfork also measures the length of your meal, the time of day you start your meal, and the number of forkfuls per meal.
Despite the thicker handle (which is removable for washing the fork in a dishwasher), the HAPIfork was fairly comfortable to hold. An accompanying Android and iOS app also lets you track you meals, too.
While the HAPIfork's price of $99 will prevent most from ordering a dining room's table worth of silverware, the price is in line with most other health and fitness gadgets. Stay tuned for our hand (and mouth) on with the HAPIfork.
Yes, there's a HAPIspoon, too.