Grumpy Cat has made its owner $100M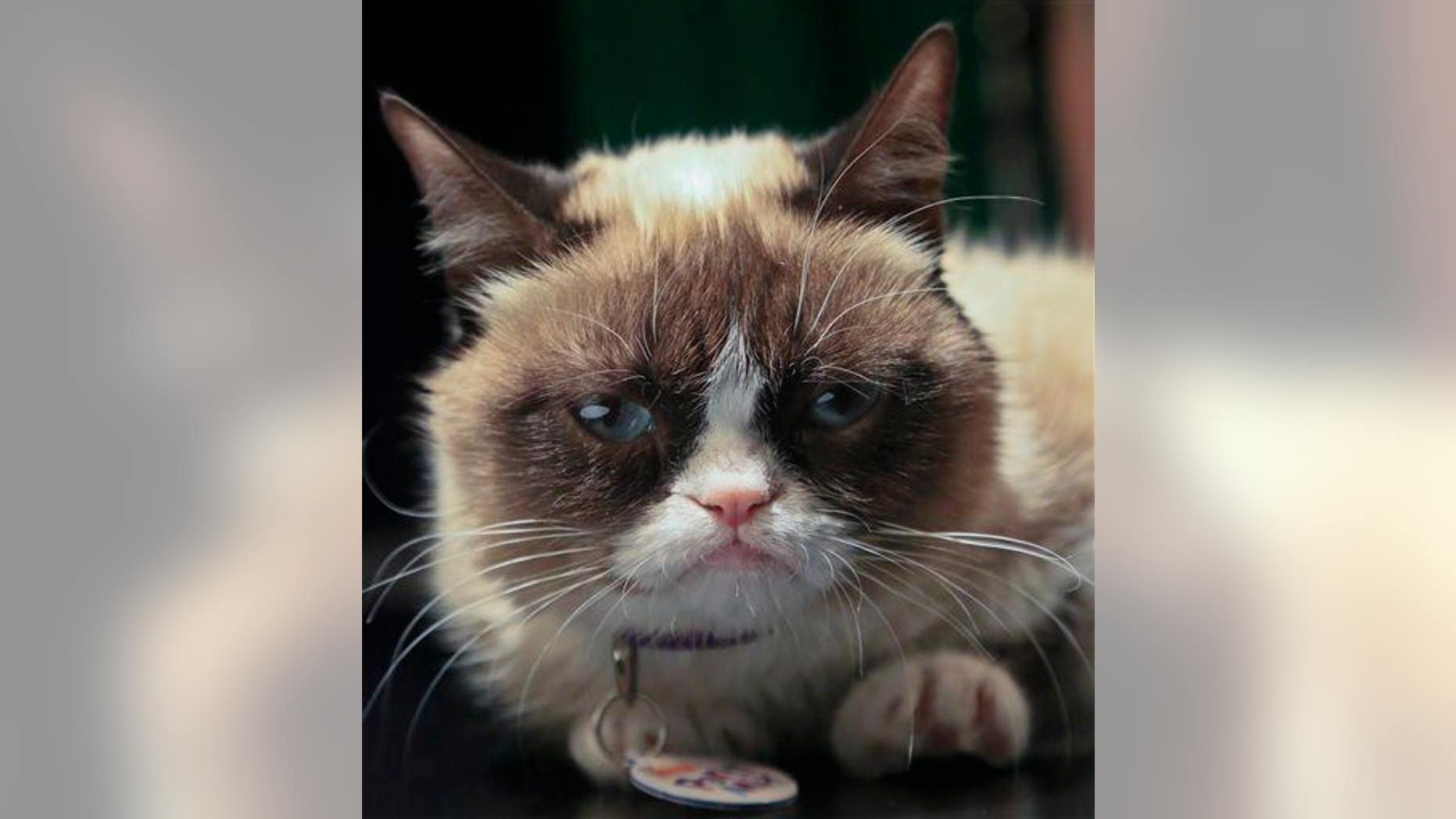 A cat with dwarfism has made her owner rich. Grumpy Cat, the Internet sensation who recently starred in a film, has made almost $100 million over the past two years, the Telegraph reports.
As a reference point, Gwyneth Paltrow earned about $19 million last year. The cat's income also beats those of Nicole Kidman, Matt Damon, and Matthew McConaughey, the Express reports.
"What she's achieved in such a short time is unimaginable and absolutely mind-blowing," says owner Tabatha Bundesen of Arizona. "I was able to quit my job as a waitress within days of her first appearance on social media and the phone simply hasn't stopped ringing since," the 28-year-old says.
Grumpy, whose real name is Tardar Sauce, stars in Grumpy Cat's Worst Christmas Ever and has a book out that's been translated into 15 languages. The YouTube video that helped bring her to fame has garnered some 15.7 million views.
She's two years old, the Daily Mail reports, meaning she's been famous most of her life. The cat's million-dollar frown comes from having dwarfism and an underbite, the Telegraph notes.
In other words, she's not necessarily that grumpy—unlike a cat who earlier this year prompted its family to call police.
This article originally appeared on Newser: Grumpy Cat Makes More Than Gwyneth Paltrow
More From Newser