GPS app directs woman to her death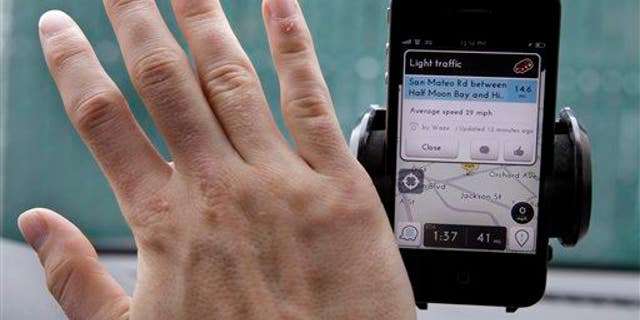 NEWYou can now listen to Fox News articles!
GPS directions might at times drive you insane, but one woman was actually driven to her death in Brazil. Travel agent Regina Murmura, 70, and her husband Francisco, 69, were aiming for a Niteroi beach on Avenue Quintino Bocaiuva on Saturday when their Waze GPS app directed them to Quintino Bocaiuva Street, home to one of the city's most notorious favelas or slums, Caramujo, where drug gangs run rampant, report the Telegraph and Sky News.
There, Regina Murmura was shot as someone fired 20 bullets into the couple's car, police say. At one point, Francisco Murmura got out of the car and "received a rifle butt," an official says.
"When I got out, and the guy came with a gun, the best thing he could have done, to me, would have been to put me out and end it," Francisco says.
He managed to drive his wife to a hospital, but she later died of a cardiac arrest. Police say they have a suspect in Murmura's death after exchanging gunfire with gang members in the area Monday, but no arrests were made, per CNN.
Waze says it's "incredibly saddened," but notes it's unrealistic for an app to take people only to safe areas. "Unfortunately it's hard to prevent drivers from navigating to a dangerous neighborhood if it's the destination they select," the Google-owned company says.
"Citizens who reside in these areas need to be able to get home." Still, Waze will meet with officials in Rio de Janeiro this week "to understand how the city is addressing the risk of driving" ahead of the next year's Olympics.
CNN reports a fifth of city residents lives in favelas, many of which are controlled by drug gangs. (A woman died when GPS took her and her husband off a bridge.)
This article originally appeared on Newser: Woman Killed After GPS Takes Her to Wrong Street
More From Newser