Got Voter Fraud? Yeah, There's an App For That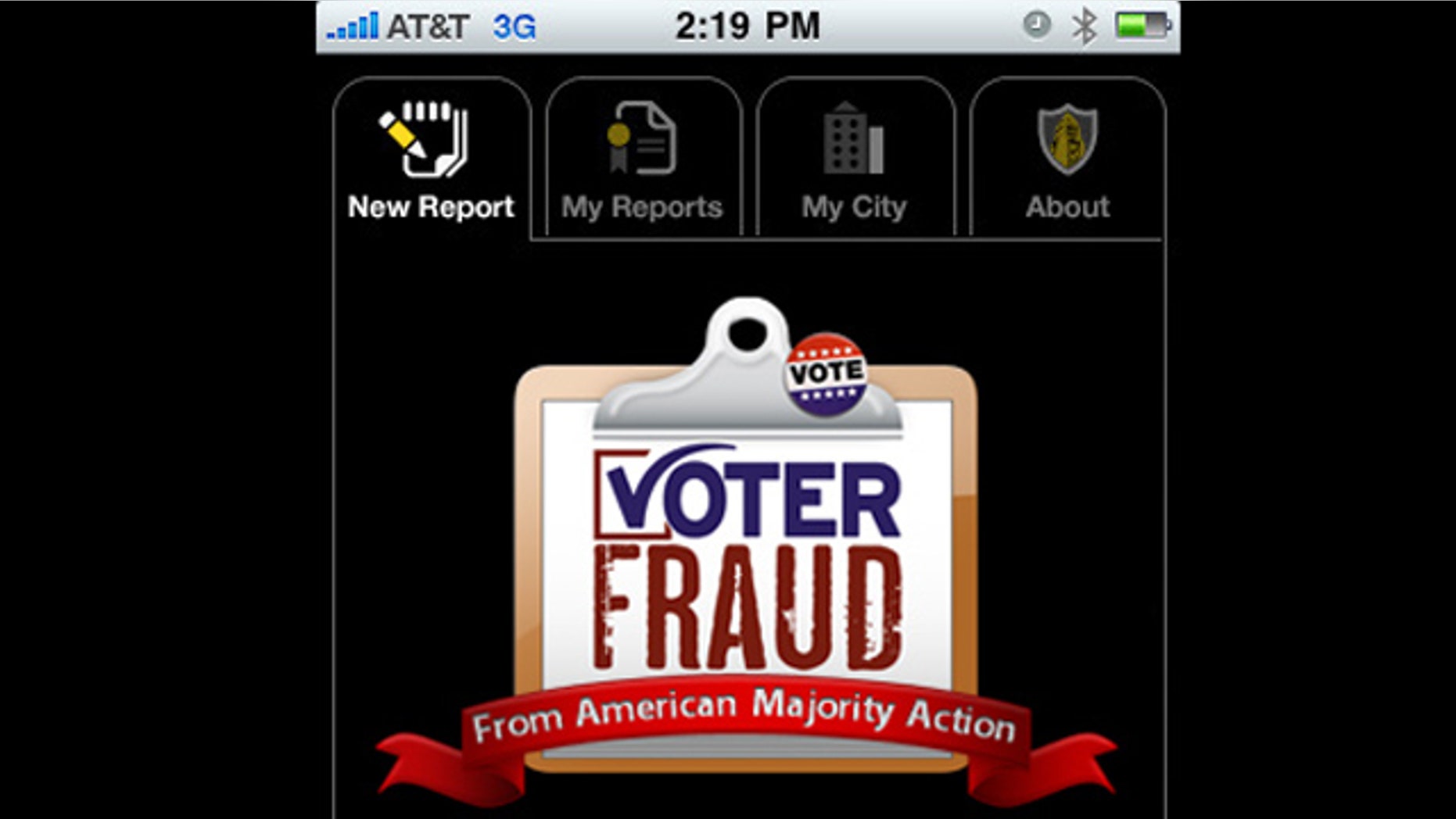 Worried that you've been a victim of voter fraud? Sadly, there's an app for that.
Concerned by growing reports of voter fraud before the elections, Austin James decided to do something. James, the director of new media for American Majority Action, released Voter Fraud for the iPhone, Blackberry and Android platforms about a week ago. Since then, more than 8,000 people have downloaded the app -- and he's received 50 reports of election impropriety.
"We kind of did this on the fly, but it was an idea born of necessity," James told FoxNews.com.
The app, billed as the nation's first mobile application to help identify, report and track suspected incidents of voter fraud and intimidation, is a free tool that lets users report incidents they feel to be inappropriate -- campaigning, misinformation and more.
James said Voter Fraud doesn't automatically forward those reports to the appropriate elected official, though that would be ideal. Due to the time constraints, they couldn't implement every feature he wanted to see. But staff at American Majority Action will forward them, he noted, regardless of where on the political spectrum the reports lean.
"If a third party wanted to come in and audit the data, they can see it when it comes in and goes out," he told FoxNews.com, explaining that the app is based on an open-source platform. "We're not picking and choosing which reports go out."
CitySourced.com used its generic smartphone reporting tool to create Voter Fraud for American Majority Action. Jason Kiesel, chief architect for the mobile, civic engagement platform, confirmed the race to market.
"We got it into the store in roughly eight days," he told FoxNews.com. Kiesel said the newer Android app had been downloaded 2,055 as of last night, though he expects that number to be almost 3,000 by the end of the evening.
The more popular iPhone app has been downloaded by 6,200 people since it was added to the iTunes store on October 27, he added. (There is no mechanism for tracking Blackberry downloads, Kiesel said.)
James said that the app has received more than 50 reports already, 46 of which he believes are legitimate. But most reports are of mere incompetence at the polls.
"The majority of claims have been from people who said, hey we went in to vote and absolutely nobody asked for identification," he said.
James was frankly surprised by the popularity of the application, since the Republican base his group targets hasn't jumped on the tech bandwagon, he said. But clearly, there was at least some demand for the application.
"I really didn't think it was going to be that big of deal," he said.