Google's mystery 'Pluto' device turns up in Iowa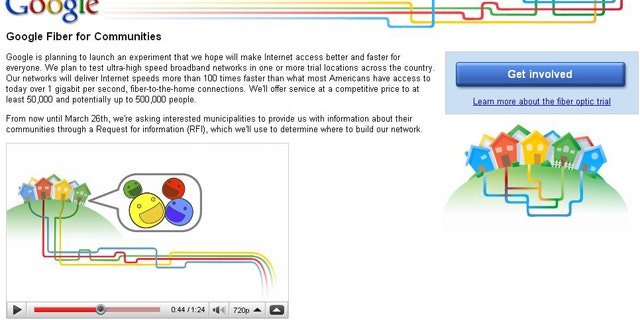 What is the Pluto Switch … and why is it in Shelby, Iowa?
A mysterious hardware device with never-before-seen ports was dropped off at a branch office in the tiny farm town of Shelby (pop. 641) early this year, according to Wired. Bearing the label "Pluto Switch" and wording reportedly in Finnish, the device mystified even the networking experts to whom it was incorrectly delivered.
The two recipients posted pictures of the strange gear to a networking forum, and ultimately discovered that it belonged to Google -- but what exactly the Pluto device is remains to be determined.
"Finally got a hold of a Google network engineer, so the switches are heading home. He wouldn't tell me what the connector type was so that's still a mystery," wrote one person on the networking-forum.com site. "The engineer was cool and is going to send us some shirts the public can't buy."
[pullquote]
Internet giant Google has made many moves into the networking industry over the past decade, buying up "dark fiber," building server farms, and even offering Internet access -- only in Kansas so far.
The company also has been building its own data-center hardware, Wired said.
An ex-Google engineer who helped design its first networking switches in 2005 told Wired the Pluto Switch runs proprietary Google software and carries ports and other hardware atypical for standard networking switches.
"I'd venture to bet that this is homegrown data-center gear," J.R. Rivers said.
Google's hardware ambitions are treated as one of the company's most closely held secrets. The company asked the forum to remove posts about the device; instead, forum owner Steve Spangle merely made the posts anonymous.
A board inside the device is labeled "Google Planet8541 Pluto Edge Switch." It was apparently built for a network that can move 10 gigabits of data per second -- 10 times today's standard 1 Gbps. But the ports on the gadget remain a mystery.
"That must have come from outer space," one poster wrote.