Google uses 'unique digital fingerprinting' to detect child porn in Gmail accounts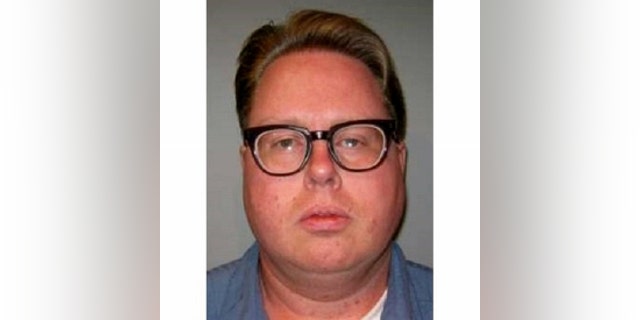 A cyber-tip created by Google and reported to the National Center for Missing and Exploited Children put a convicted sex offender back in police custody – after the Internet giant used highly-sophisticated technology to detect alleged images of child porn stored on the Houston man's Gmail account.
John Henry Skillern was arrested last week by Texas authorities after they reported finding child porn on the 41-year-old's phone and tablet device as well as in text messages and e-mails.
The arrest might never have happened if not for Google, which regularly scans users' emails for illegal activity involving children and turns over potential evidence to authorities.
"Sadly all Internet companies have to deal with child sexual abuse," a Google spokeswoman said in a statement Tuesday to FoxNews.com. "It's why Google actively removes illegal imagery from our services -- including search and Gmail -- and immediately reports any abuse to the National Center for Missing and Exploited Children, which collaborates with law enforcement."
"This evidence is regularly used to convict criminals. Each child sexual abuse image is given a unique digital fingerprint which enables our systems to identify those pictures, including in Gmail. It is important to remember that we use this technology to identify child sexual abuse imagery, not email content that could be associated with general criminal activity (for example using email to plot a burglary)," Google said.
Detective David Nettles of the Houston Metro Internet Crimes Against Children Taskforce said Skillern, a registered sex offender who was convicted of sexually abusing an 8-year-old boy in 1994, was arrested Thursday after authorities found the alleged child pornography on his devices.
"He had sent child porn files to someone in an email, included images of a young girl, and one was sent from his Gmail account," Nettles told FoxNews.com. "Google found it and by federal law, they have to report it."
Nettles described the technology used by Google as "complicated and difficult for a layperson to understand."
"Any time you send a photo or a video, it has a hash value – a code that is basically like a fingerprint for a photo or a video," he said.
Nettles said the unique codes correspond to known images of abuse within Google's large hash database, allowing for a computer – not a person – to flag the image or video.
"They don't actually sit there looking at your photos. They have a computer that checks the value of the photo or video," he said. "The computer will flag it and then notify a human being who reports it, as required by law."
Nettles noted that this practice by Google and other Internet providers is nothing new – and said such monitoring is essential "for obvious reasons."
"It's not any kind of encroachment on someone's privacy. If you don't have illegal stuff you're sending out, everything's fine," Nettles said.
There is an agreement between the free Gmail service and users, he explained, and it says, "You're not supposed to be sharing illegal photos or files."
"He violated the policy he had agreed to," Nettles said of Skillern, who worked as a cook at a Denny's restaurant in Pasadena, Texas, where his parents live – though the state sex offender registry lists his residence as Houston.
According to Google's privacy rules, the tech giant makes clear that "automated systems analyze your content (including emails) to provide you personally relevant product features, such as customized search results, tailored advertising, and spam and malware detection."
Google also notes that, "We will share personal information with companies, organizations or individuals outside of Google if we have a good-faith belief that access, use, preservation or disclosure of the information is reasonably necessary to … meet any applicable law, regulation, legal process or enforceable governmental request" or "enforce applicable Terms of Service, including investigation of potential violations."
While Google's sophisticated method of flagging illegal activity is lauded by law enforcement, digital security experts warn it could have unintended consequences.
"As with any powerful tool, there are always unintended consequences," said John Sileo, a Denver-based cyber-security expert. "That doesn't mean you shouldn't utilize it but you need to do it smartly."
Sileo cited a case in which a father took a photo of his toddler daughter walking around the family home naked and then sent it through a commonly used email like Gmail to a small group of friends and relatives.
"He lost his job," Sileo said of the man, whom he did not name. "He spent years fighting litigation."
Sileo also referenced situations in which an unknown sender emails a Gmail user an illegal image or video. The recipient opens the file, unaware of its content, and then runs the risk of being reported to law enforcement.
"The recognition technology for things like child porn is getting more and more sophisticated and of course there's always going to be false positives."