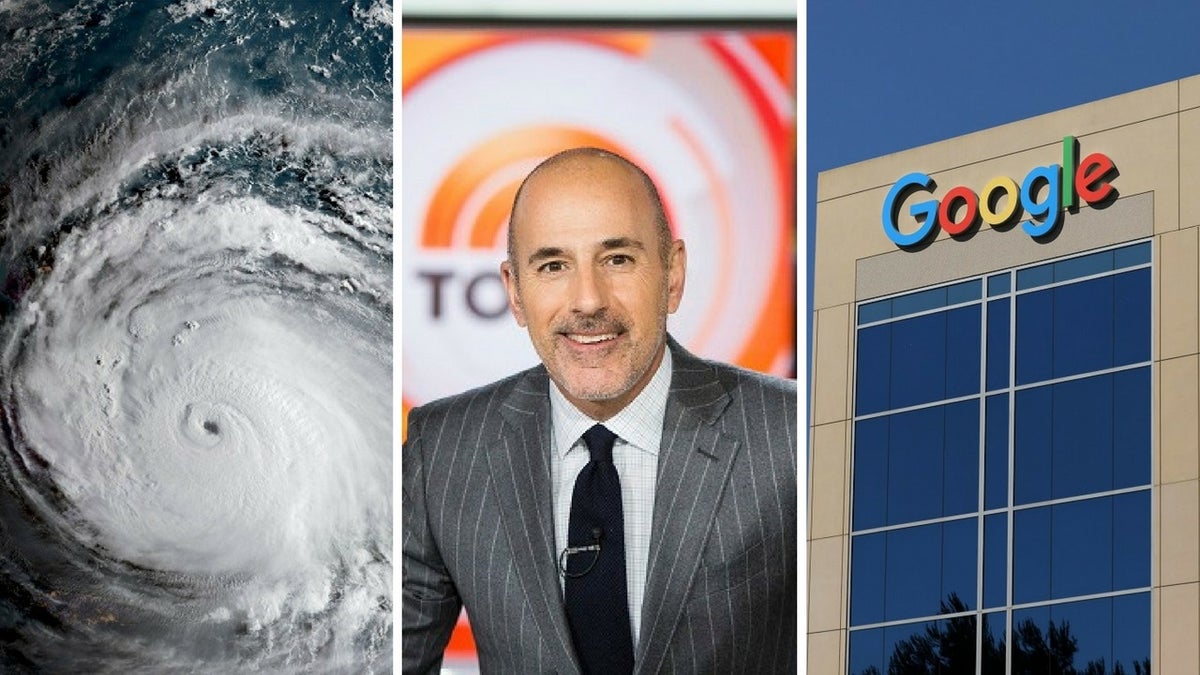 Google revealed Tuesday the list of its most searched topics of 2017, which included Hurricane Irma and disgraced "Today" show host Matt Lauer.
The search engine released its figures from the year, which showed Hurricane Irma was the most searched category and Lauer came close in second place, according to The Hollywood Reporter.
Lauer topped the most searched person of the year.
The hurricane slammed the Caribbean and Florida in September and caused catastrophic damage in Barbuda, the Virgin Islands, Anguilla, Saint Martin and Saint Barthelemy. The storm killed dozens of people.
CONTROVERSY SWIRLS AROUND VIRAL VIDEO OF STARVING POLAR BEAR
Lauer was fired on Nov. 29 from NBC News following a secret meeting where his alleged victim and her lawyer told NBC brass her story of inappropriate sexual behavior from the "Today" show host.
Following close behind Lauer were rock star Tom Petty, who died in October, the Super Bowl and the Las Vegas massacre. The solar eclipse and fidget spinners also made the list.
The website's most searched people included Lauer, Meghan Markle and Hollywood producer Harvey Weinstein. Markle recently announced her engagement to Prince Harry. She was also the most searched actor of the year.
Exposés by The New York Times and The New Yorker detailed the accounts of women who spoke out about Weinstein's alleged sexual misconduct. The disgraced producer was fired from the company he founded and the NYPD confirmed it was investigating a rape claim made against him.
TRAGIC SKYSCRAPER PLUNGE: DAREDEVIL CLIMBER WAS PLANNING TO PROPOSE TO HIS GIRLFRIEND THE NEXT DAY
The most searched movies were "It," "Beauty and the Beast" and "Wonder Woman." The most searched television shows included "13 Reasons Why," "Game of Thrones" and "This Is Us."
In the tech category, the iPhone 8, iPhone X and Nintendo Switch were at the top of the category.
Last year's most searched terms included Prince, Powerball and Hillary Clinton, according to The Hollywood Reporter.