Former vice president Al Gore, Facebook founder Mark Zuckerberg tried to buy Twitter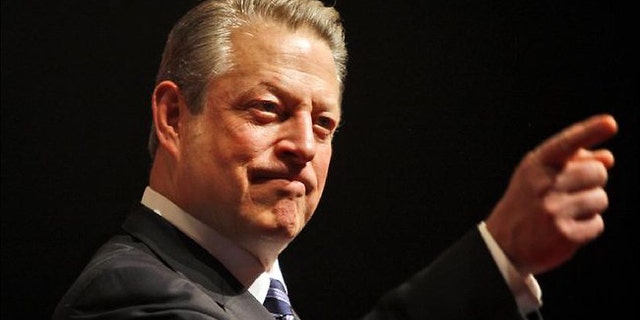 A new book about Twitter has revealed that the microblogging site was once approached about being bought by Facebook founder Mark Zuckerberg and former vice president Al Gore.
Nick Bilton's book "Hatching Twitter: A True Story of Money, Power, Friendship and Betrayal" tells of all the potential buyers that became interested once Twitter got off the ground.
[pullquote]
"Al Gore pitched Williams and Stone one night over copious amounts of wine and Patron tequila at his St. Regis suite in San Francisco," the book says. "Steve Ballmer, the chief executive of Microsoft, approached Williams during a private dinner at Bill Gates's home."
Zuckerberg was also working on a potential deal to acquire Twitter with its co-founder Jack Dorsey. But when Dorsey was ousted as chief executive and made a silent chairman, Zuckerberg decided he would make a play to hire Dorsey at Facebook.
Bilton's book paints Dorsey as a 'sometimes chief executive', often leaving the office at 6pm for drawing classes, hot yoga sessions and a course at a local fashion school, where he learned to make an A-line skirt and jeans.
It was Evan Williams, who was brought onboard after selling the site Blogger to Google for several million dollars, who had to tell Dorsey that "You can either be a dressmaker or the CEO of Twitter but you can't be both."
The book also details how the name Twitter was coined. After ruling out the suggestion "Friendsdtalker" as being too creepy, Twitter's other co-founder Noah Glass began flipping through a physical dictionary to find the right name.
"One late afternoon, alone in his apartment, he reached over to his cellphone and turned it to silent, which caused it to vibrate. He quickly considered the name 'Vibrate,' which he nixed, but it led him to the word 'twitch'," the book tells. "He dismissed that too, but he continued through the 'Tw' section of the dictionary: twist, twit, twitch, twitcher, twitchy . . . and then, there it was. He read the definition aloud. "The light chirping sound made by certain birds." This is it, he thought. "Agitation or excitement; flutter." Twitter."
Get more tech news and reviews at News.com.au.