Former President George W. Bush Gets a Facebook Page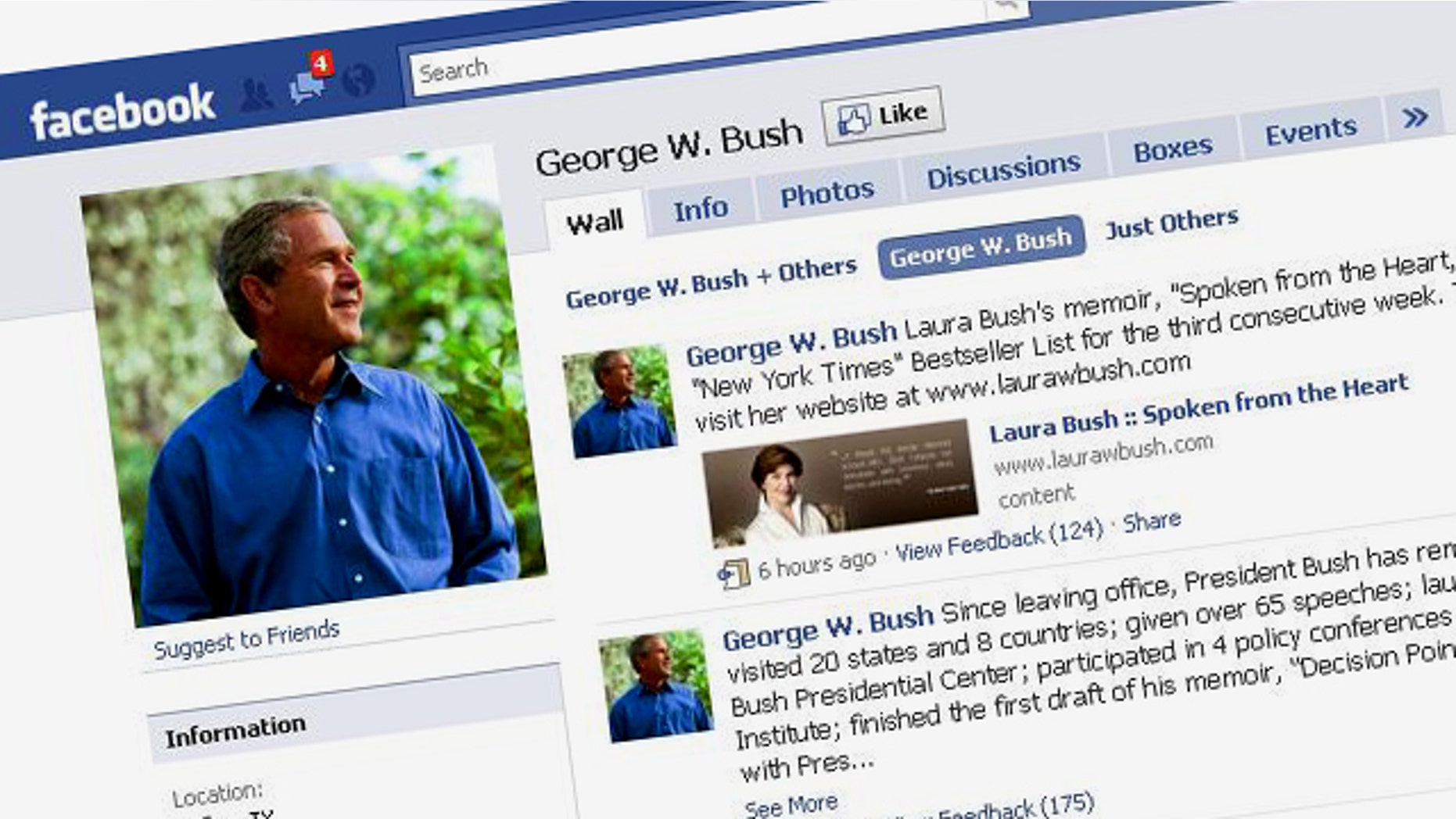 Former President George W. Bush launched a Facebook page Wednesday earning 11,000 fans and counting in its first few hours.
"President Bush has remained active," the first post on his profile page said.
"He has visited 20 states and 8 countries; given over 65 speeches; launched the George W. Bush Presidential Center; participated in 4 policy conferences through The Bush Institute; finished the first draft of his memoir, 'Decision Points'; and partnered with (former) President (Bill) Clinton to establish the Clinton Bush Haiti Fund."
The page for the 43rd U.S. President on the popular online social networking site includes hundreds of comments from fans welcoming to the site, plus links to his wife Laura Bush's page, and to the The George W. Bush Presidential Center in Dallas.
The Basic Info section of his profile doesn't display his Relationship Status or Political Views but does list "43rd President of the United States" and "Former Governor of Texas" under his Personal Information section.
Former First Lady Laura Bush's Facebook page has more than 16,500 fans. The Facebook page for former U.S. President Bill Clinton has over 327,000 fans.