FBI Warns Brewing Cyberwar May Have Same Impact as 'Well-Placed Bomb'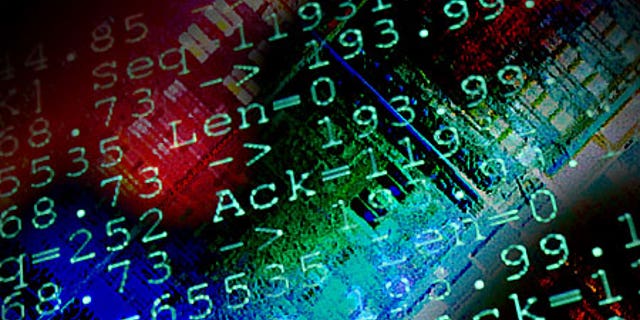 NATO and America's European allies are sounding the alarm over what they say are increased cyber attacks originating from China that are targeting key government and intelligence computers.
The warning comes on the heels of an FBI report last week detailing the "real ... and expanding threat" of cyber terrorism, especially from Al Qaeda.
FBI Director Robert Mueller warned Thursday that cyber-terrorists "will either train their own recruits or hire outsiders... as a means to damage both our economy and our psyche -- and countless extremists have taken this to heart," he said.
Mueller said that a cyber-attack could have the same impact as a "well-placed bomb." He also accused "nation-state hackers" of seeking out U.S. technology, intelligence, intellectual property and even military weapons and strategies.
NATO's warning focuses on China, for secret intelligence material to be protected from a recent surge in cyberwar attacks originating in China. The cyber-penetration of key offices in NATO and the EU has led to restrictions because there are concerns that secret intelligence reports might be vulnerable, the London Times reports.
There are reportedly two forms of attack: those focusing on disrupting computer systems and others involving "fishing trips" for sensitive information.
Security officials have indicated that China now poses the biggest threat -- but Beijing denies making such attacks.
An official report released Friday said the number of attacks on Congress and other government agencies had risen significantly in the past year to an estimated 1.6 billion every month.
In January, Google Inc, the world's No. 1 Internet search engine, said it had detected a sophisticated online attack on its systems that originated in China and said it believed at least 20 other companies had been targeted.
According to Google, one of the primary goals of the attacks was accessing the personal e-mail accounts of Chinese human rights activists.
Earlier this week, Spanish police arrested three men accused of masterminding one of the largest computer crimes to date, in which more than 13 million PCs were infected with a virus that stole credit card numbers and data.
Mueller said international cooperation was essential to combating online crime like the so-called Mariposa botnet incident in Spain. He added the FBI had 60 "attache" offices around the world as well as special agents embedded with police forces in countries such as Romania, Estonia and the Netherlands.
He urged businesses targeted in cyberattacks to come forward to help track down the perpetrators, saying the FBI was attuned to the delicate nature of the situation for corporations.
"We will minimize the disruption to your business, we will safeguard your privacy and your data and where necessary we will seek protective orders to preserve trade secrets and business confidentiality," he said.
Click here to read more on this report from the Times of London.
Reuters contributed to this report.