Facebook founders are world's youngest billionaires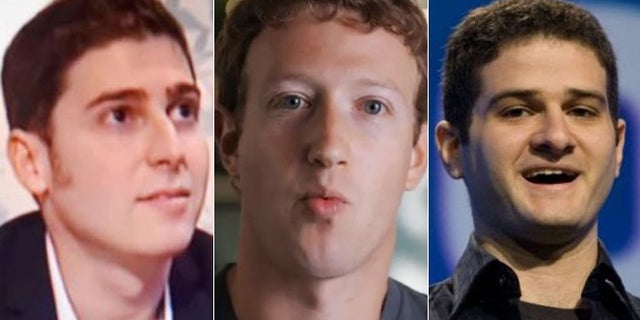 Oh, to be young and filthy, stinking rich.
Forbes released its annual list of the world's billionaires on Monday -- there are 1,426 of them on the planet -- and noted that there are just 23 under 40. And Facebook's founders are the youngest on the list.
Dustin Moskovitz and Mark Zuckerberg founded Facebook way back in the day. Now, at the tender age of 28, the pair are the youngest billionaires on Forbes list, with net worths of $3.8 billion and $13.3 billion respectively, according to the website.
Eduardo Saverin, who also co-founded the site, is fifth youngest at 30 and worth $2.2 billion, according to Forbes. In 2012, Saverin renounced his U.S. citizenship, a move widely believed to be a way around capital gains tax -- something Saverin denied through his spokesman.
Joining them in the list of the five youngest billionaires are Scott Duncan, who inherited the the massive fortune of late energy pipeline entrepreneur Dan Duncan, and Albert von Thurn und Taxis, who also inherited a vast wealth.
Another Facebook alum numbers in the top ten youngest, however: Sean Parker, the founder of music-sharing website Napster and Facebook's first president. Parker is 33, and worth $2 billion, Forbes said.
These kids have ways to go before they reach the astronomical wealth at the top of the list, of course. Carlos Slim Helu and his family top the overall list, with a staggering net worth of $73 billion. And Bill Gates sits pretty in second place, with a net worth of $67 billion.
But the 57-year-old Gates won't remain in that slot for ever. The wealthiest person in United States is also the world's most generous person, according to Forbes. Gates has already given more than $28 billion to charity, and has said he plans to give away the majority of his fortune in an effort to eradicate deadly diseases like polio and malaria.