F/A-18 Fleet receives advanced targeting sensor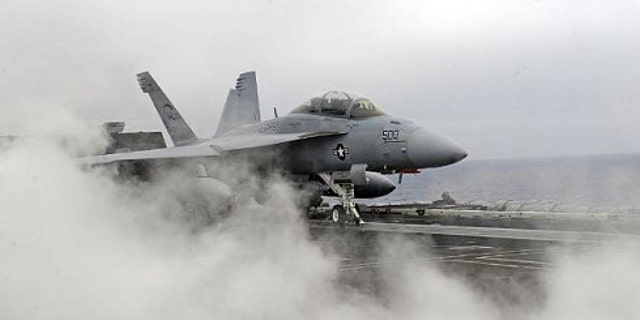 The Navy is in the early phases of outfitting 170 F/A-18E/F Block II fighter jets with a next-generation infrared sensor designed to locate air-to-air targets in a high-threat electronic attack environment, service officials said.
The Infrared Search and Track, or IRST, system will be installed in coming years by operational squadrons flying F-18s, Navy officials said.
"The IRST system is a passive, long-range sensor that searches for and detects infrared emissions. The system can simultaneously track multiple targets and provide a highly effective air-to-air targeting capability, even when encountering advanced threats equipped with radar-jamming technology," Capt. Frank Morley, program manager, F-18 and EA-18 Growler said in a written statement.
The IRST technology was specifically engineered with a mind to the fast-changing electromagnetic warfare environment and the realization that potential future adversaries are far more likely to contest U.S. dominance in these areas.
"The IRST provides the Super Hornet an alternate air-to-air targeting system in a high threat electronic attack environment. The requirement for an IRST on the Super Hornet is the direct result of recent advancements of threat electronic warfare systems," Morley said.
The IRST system — which recently completed its first flight on board an F-18 at Edwards Air Force Base, Calif. — is passive and therefore harder to detect than some radar technologies which give off radiation, Navy officials said.
The IRST technology, designed by Boeing and Lockheed Martin, is designed to search for heat signals over long distances, providing the aircraft with key targeting information.
"We continually evolve the aircraft to outpace future adversaries," Tim Adrian, IRST F/A-18 program manager, Boeing, said in a written statement. "When radar isn't an option, this upgrade allows operators to locate targets and deploy the best weapon for the mission."
The IRST system is being developed under a $135 million contract awarded in 2011 and is currently planned to be deployed by 2017, a Boeing statement said.
The technology was tested last year on a Boeing King Air Test Aircraft, the statement added.