Eyes online: Can you get better glasses from the web?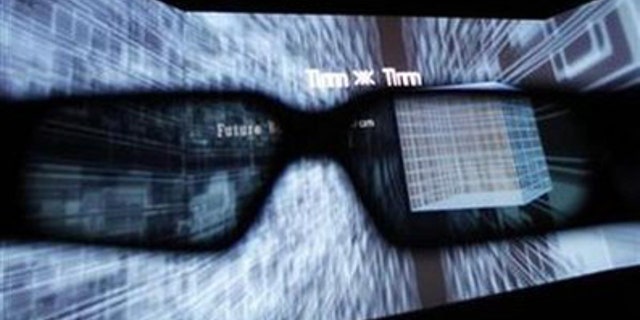 Everything is supposed to be better online. But would you trust someone online with your eyesight?
Historically, getting the proper prescription has been an arcane, expensive, but essential art. If you can't see the blackboard properly, you'll fail the test. If you're a little fuzzy on the road you might end up killing a family of five. Unfortunately, glasses can be astoundingly expensive. Fancy Danish frames with ultra-thin lenses can set you back hundreds of dollars.
So I decided to compare the old-fashioned method -- the local trusted optometrist -- to some trendy, online eyeglass shops, which offer frames and lens for hundreds less, to see which was more reliable (and safer).
The first stop with my new prescription was Square in the Eye, a neighborhood optometrist. Courteous staff and an excellent assortment of frames and styles in the store made the visit easy and comfortable. A helpful clerk took my pupil measurement (the horizontal distance between your pupils), a copy of the prescription, and my old frames. However, the cost of the high-index, anti-glare lens totaled $271. Ouch.
My next stop was online at a generation M-oriented fashion eyewear store called Eyefly. The company offers glasses and frames for just $99 -- less than half the price of similar frames at so-called discount houses like LensCrafters.
For the price, Eyefly offers anti-glare polycarbonate prescription glasses and sunglasses in a variety of frames, ranging from owlish Philip Johnson-styles to Risky Business shades. There are even aviator knock-offs.
But choosing the right frames can be tricky. While you can superimpose glasses on a picture of yourself that you upload to the site, it's still extremely difficult to find a pair that really, truly suits you -- which is why people usually bring along a sympathetic friend: "Do these frames make my butt look fat?"
The second issue entering my prescription was that I didn't have the proper measurement for my pupil distance, something usually done in a store. So I had to measure it myself with a ruler. This turns out to be like cutting your own hair: You don't always achieve the best results. (My measurement was close enough, however.) I ended up ordering a set of prescription sunglasses.
The final stop was Warby Parker, an eyewear fashion haus that takes its name from Kerouac characters and specializes in vintage designer frames. Frames and prescription anti-reflective lens are just $95. The site doesn't yet offer prescription sunglasses but it's only been in business for two years.
Warby Parker offers two solutions to the problem of choosing frames. The company can send you up to five frames to try on at home for five days, then you send the frames back using a pre-paid label and order the ones that worked for you. Or you can visit one of the company's nine showrooms across the country (book an appointment first).
I visited a showroom. The staff were helpful, acting like a trusted friend while I fretted over a dozen different frames -- I'm picky. Visiting the showroom was a smart move since the frames I liked online made me look like a wall-eyed chemistry teacher in real life. And one of the sales people took my pupil measurement for me. I committed to a pair of tortoise-shell frames.
Interestingly, all three pairs of glasses arrived within a day of each other, taking about a week to get the prescription filled (even though the online places only guarantee 10-day delivery). So the local store had no speed advantage over the online world. All three pairs were in excellent condition when they arrived, and I loved each frame. The online stores also let you return them free of charge if you're not satisfied.
However, none of the frames fit perfectly, including my old frames. Here's where the local store had an advantage. The sales people quickly and expertly adjusted my old frames, and I was set. The only way to adjust the Eyefit sunglasses was to throw myself on the mercy of Square in the Eye. They adjusted those glasses too, without charging me.
With the Warby Parker glasses I felt I had made a truly "fashion forward" personal statement -- but I couldn't see properly through them, as though I were watching a bad 3D movie. I dropped into the Warby Parker showroom (no appointment needed this time) for an optometrist exam.
That visit raised another issue. My prescription was correct, but the "optical center" of the glasses wasn't quite right for the frames I had chosen and how they sat on my face. OC measurements aren't standard and it doesn't affect vision through most frames. In fact, none of the many online shops even have a place to enter an OC measurement, and my local store didn't ask about it either.
Fortunately, Warby Parker's optometrist took the new measurements and ordered a new set. Again, no charge. The whole process instilled further confidence in their service and support, and I'd be willing to order another pair there any time.
Like so many online businesses, the optometry space is clearly in for some disruption -- just as video stores have disappeared and book stores are a dying breed. But the online-only approach of sites like Eyefly cannot match the service and support of the local store -- a very important consideration when it comes to your eyesight.
Warby Parker's unique approach, combining personal service (assuming you live near a showroom) and online cost efficiencies, makes for a winning combination. It may be a lesson in online retailing: If you really want to do it right, you can't completely do without the brick and mortar stores.
Follow John R. Quain on Twitter @jqontech or find more tech coverage at J-Q.com.