Dubai becomes first Middle East city to hit Street View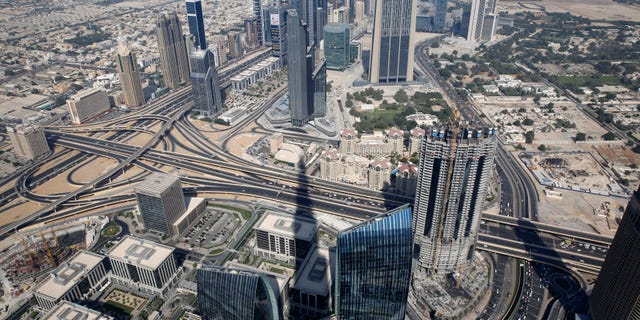 NEWYou can now listen to Fox News articles!
Dubai is the latest destination to land on Street View and marks the mapping tool's first foray into the Middle East, if you don't count its mosey around the Burj Khalifa and Liwa Desert, that is.
The United Arab Emirates city, all dust and sand a few years ago, has undergone (and is still undergoing) development on an astonishingly rapid scale, and now pulls in millions of visitors a year in search of sun, shopping, and possibly a spot of camel racing.
"Dubai is home to the world's tallest tower, largest mall and the planet's only seven-star hotel," Google's Mohamad Mourad wrote in a post introducing the new imagery. "With all these modern wonders, it's no surprise that Dubai hosted 10 million global visitors last year – and aims to hit a record-breaking 20 million visitors in 2020."
Related: Dubai cops testing Google Glass
Get an overview of the place and marvel at some of the tallest buildings on the planet by scooting along Sheikh Zayed Road, the longest in the Emirates, while all the time keeping your eyes peeled for the world's fastest cop car. After that, head toward the water to check out the Burj Al Arab Hotel, famous for its 'sail' design, or swing by the enormous Burj Khalifa, the world's tallest building.
And if you thought the city was nothing but malls, brand stores, and high-end restaurants, you'd be wrong, as Mourad explains:
"Most of Dubai's buildings were constructed in the last decade, but if you're curious to go back to where it all began, visit Deira. Here, the great-grandfathers of present-day merchants set up shop, creating one of the region's biggest markets and establishing a major link in the time's global trade routes."
Related: Tour the world's largest cruise ship with Street View
Sofa loafers will also want to check out Dubai Creek, another historic part of the city and one found on the itinerary of many tourists exploring the UAE.
"It's hard to believe that a city not much larger than 4,000 square kilometers has become such a hub of modern culture with more than 200 nationalities mingling daily, as well as a center for trade and tourism in just four short decades," Mourad wrote.
You can start your Street View tour of Dubai by hitting the link.