Don't Believe the Type! World's Last Typewriter Maker Alive and Well in NJ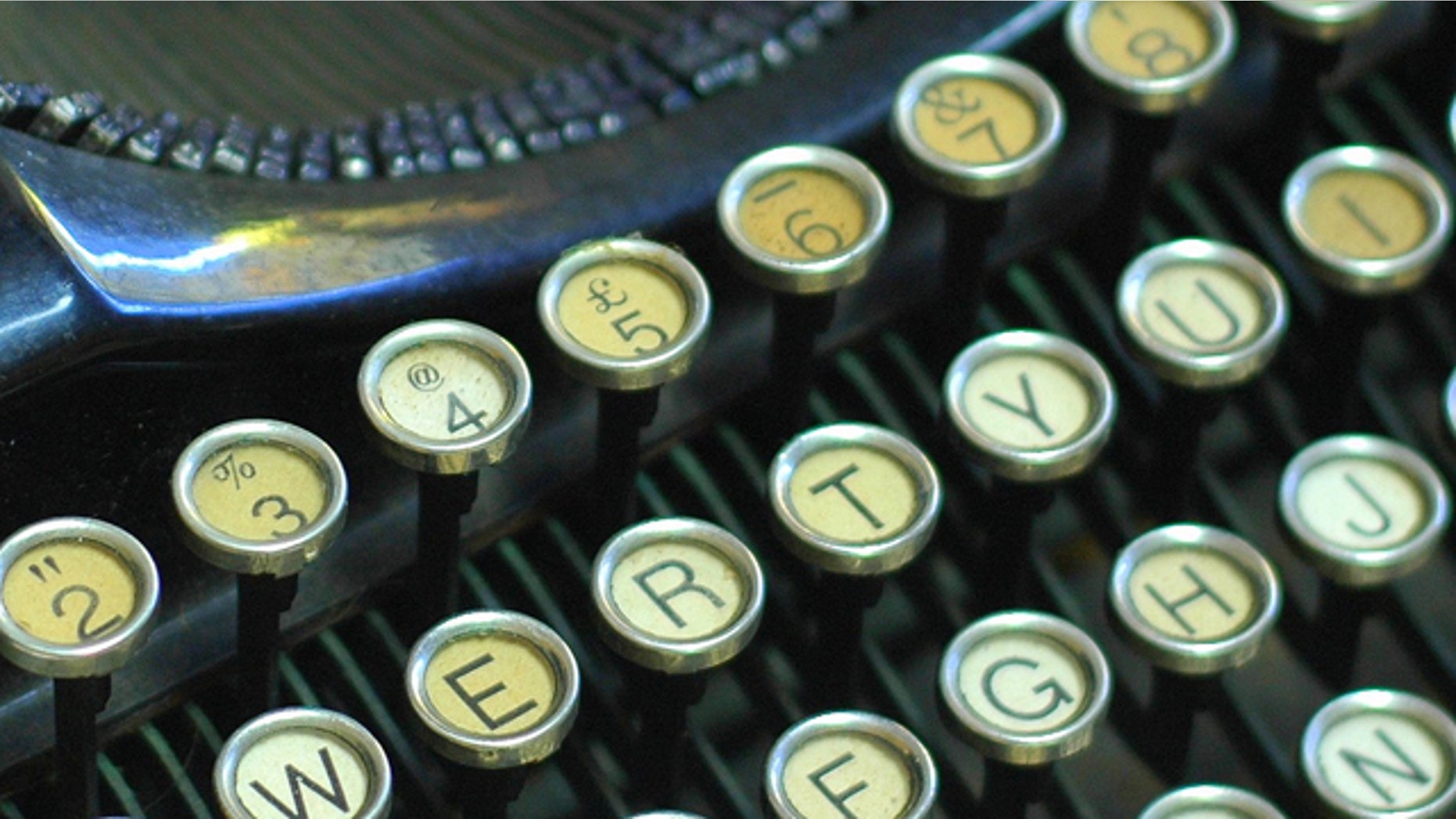 Nostalgic newspaper reports around the globe lamented the death of the typewriter recently, as Indian manufacturer Godrej and Boyce announced its intentions to pull the plug on its Mumbai factory.
After decades of use and trillions of typed characters, the typewriter appeared to have written its own swan song.
Not so fast.
Despite the surge in popularity of PCs, and their smaller digital cousins the iPads, the typewriter is far from dead, said Ed Michael, general manager of sales at Moonachie, N.J.-based Swintec. So forget Godrej: Swintec seems to be the last typewriter maker in operation.
"Typewriters are alive and well," Michael told FoxNews.com. Most big offices need a typewriter or two or three to do some special jobs -- special forms, multipart forms. Some places need to have typewriters to do original forms such as birth certificates, death certificates, things like that."
"These are things that need to be done," Michael said. Swintec makes its own typewriters, though the company doesn't manufacture in the United States.
"They're made off-shore, in Japan, Malaysia, Indonesia," Michael tod FoxNews.com. "But they all ultimately end up here in New Jersey." And just like Godrej, which specialized in sales to government agencies, there's an industry keeping Swintec's production lines rolling: prisons.
"We have contracts with correctional facilities in 43 states to supply clear typewriters for inmates so they can't hide contraband inside them," Michael told Minyanville.
"We sell direct, and the inmates are going to own them themselves. That's a pretty good sized market for us -- we do a pretty good volume," he told FoxNews.com.
Swintec advertises numerous models of typewriters and word processors for sale on its website, with prices ranging from $300 to nearly $1,000 for a deluxe model -- the 7040 Electronic Typewriter with Spellproof. The ultradeluxe model advertises the latest in typing technology: It has a 48,000-character memory, an adjustable 40-character liquid crystal display, and a variety of text editing and file storage capabilities.
It also boasts 48K of memory -- so despite its advanced state, it's hardly a rival for a powerful PC.
And the PC has indeed spelled demise for Godrej and Boyce; the company has only a few hundred manual typewriters left in stock. The company pegged the demise of the typewriter to the popularity of word processors, and their successors, the personal computer, which transformed the way we work with words.
It was seemingly inevitable that demand for the machines would sink -- even in India, reportedly one of the device's last strongholds -- with the rise of the personal computer. General manager Milind Dukle told India's Business Standard newspaper that "we are not getting many orders now."
"Till 2009, we used to produce 10,000 to 12,000 machines a year." he said. And during its golden age in the 1990s, the company used to produce 50,000 machines every year, while the total output in India was about 150,000.
"This might be the last chance for typewriter lovers. Now, our primary market is among the defense agencies, courts and government offices," Dukle said.
So ignore the rumors, pay no heed to the reports of the typewriter's demise. It has a long future ahead of it, Michael told FoxNews.com.
"In 1899 someone invented the electric vacuum cleaner -- and everyone still has a broom in their closet," he said.