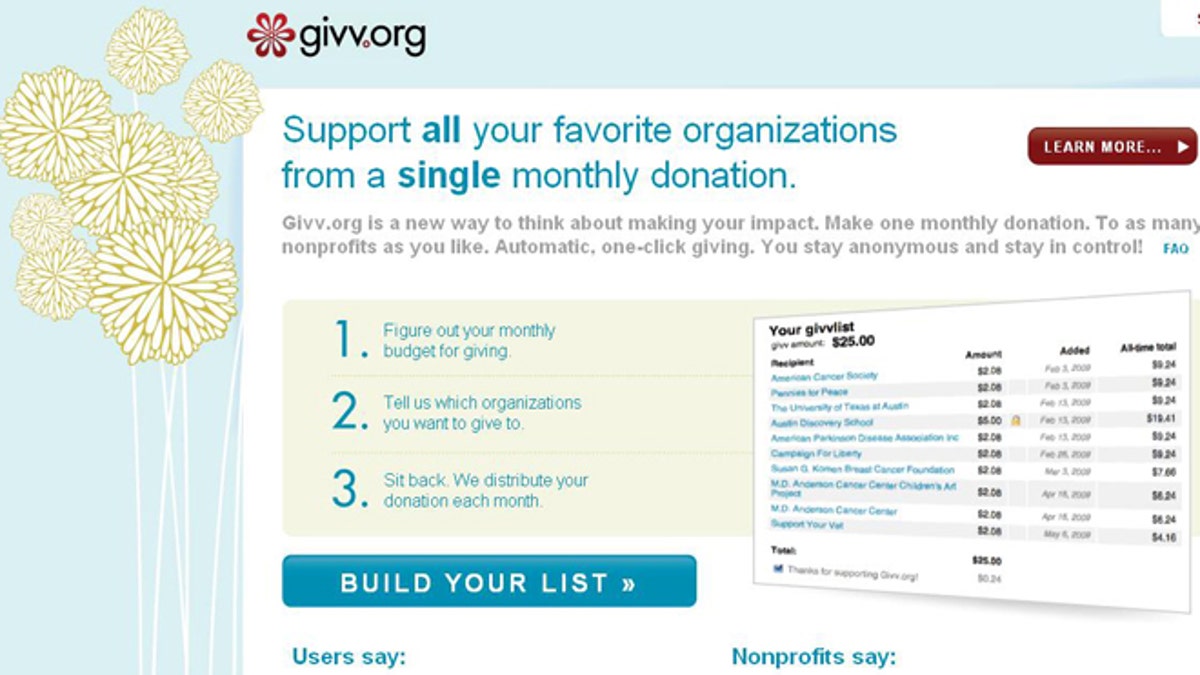 There are so many fantastic causes worthy of financial support. Many of them are in desperate need of support, too. The giving process, however, can be so exasperating that people often just give up.
That's why Givv.org was created. This non-profit website allows you to automatically divide your monthly charitable giving budget among as many different causes as you like.
The site forgoes credit card fees and combines gifts from a number of contributors to minimize transaction fees. This increases your contribution's impact. Plus, you won't receive any spam from being on a fundraising list.
Choosing your causes is as easy as a click of the button, and ending your support is just as painless. No more phone calls or emails. No more excuses!
Kim Komando hosts the nation's largest talk radio show about consumer electronics, computers and the Internet. Get the podcast or find the station nearest you at www.komando.com/listen. Subscribe to Kim's free e-mail newsletters at www.komando.com/newsletters.
Copyright 1995-2012, WestStar TalkRadio Network. All rights reserved.