Cincinnati Zoo takes down Twitter account amid Harambe meme onslaught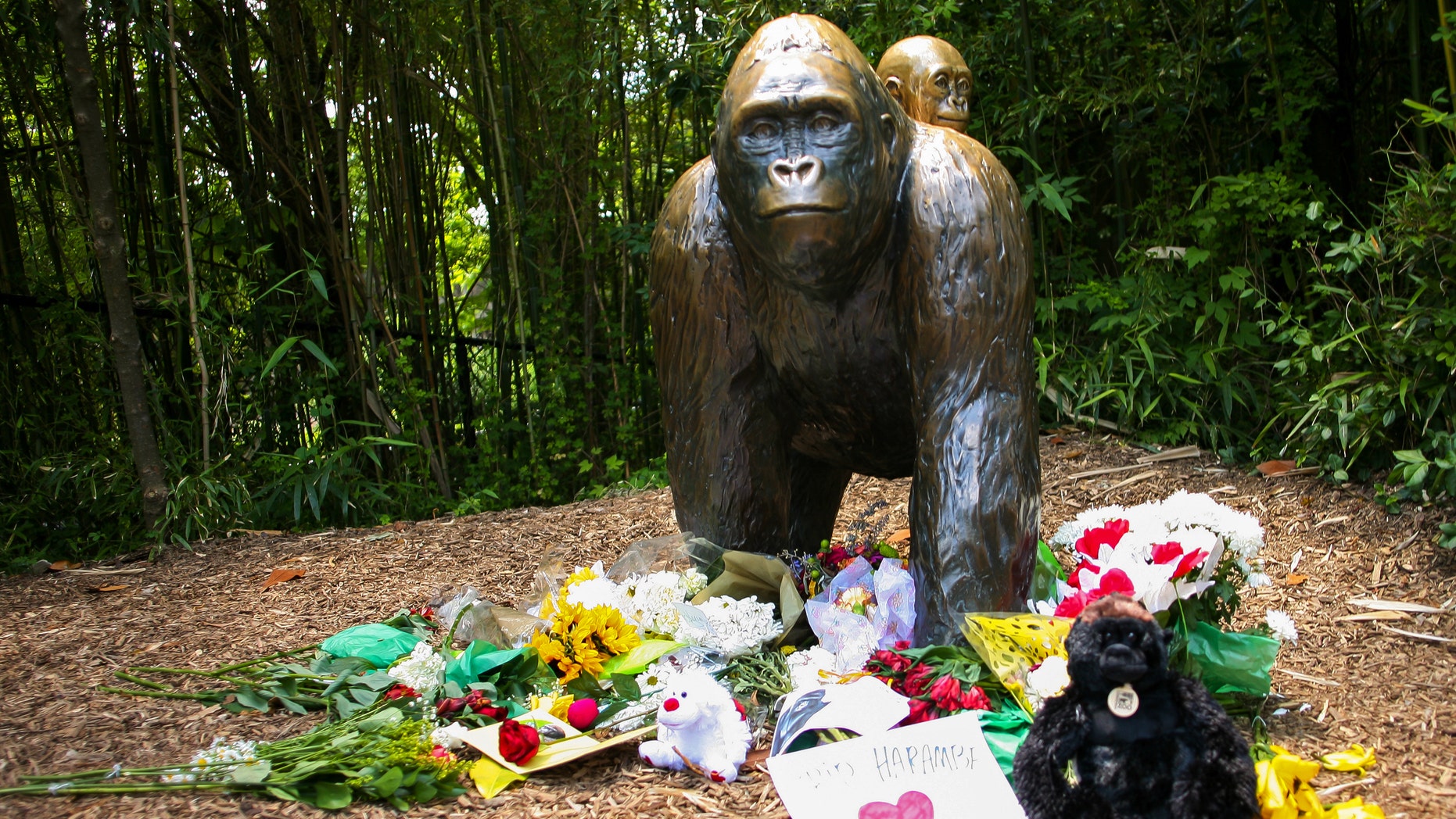 Cincinnati Zoo has deactivated its Twitter account after it was targeted in an online deluge of jokes and memes about Harambe, the gorilla shot and killed after a 3-year old boy got into his enclosure earlier this year.
The Twitter account was deactivated late Monday, according to media reports. The zoo has not yet responded to a request for comment on this story from FoxNews.com.
Social media expert and President of JRM Comm Jason Mollica told FoxNews.com that deactivating a social media account in a situation like this is unwise. "People know that they can get under the Cincinnati Zoo's skin now, so they are going to continue to post things," he said. "I would advise the zoo not to delete their Twitter account because the only way to move forward is to show people the great things they are doing there."
Cincinnati Zoo director Thane Maynard's Twitter account was reportedly hacked recently and used to send out a series of Harambe-related tweets, one of which contained an expletive. WCPO Cincinnati reports that the account appeared to be back in Maynard's hands late Sunday. However, like the zoo's Twitter account, Maynard's account was unavailable Tuesday.
Harambe remembrances began soberly, with a "Justice for Harambe" petition seeking to hold the boy's mother responsible in his May 28 death. The county prosecutor ruled there was no cause for charges. The zoo reopened its gorilla exhibit with a higher, reinforced barrier and urged support for gorilla conservation efforts.
But the zoo's hopes of moving on have been countered by all the continued reminders.
The late 17-year-old great ape has shown up in tongue-in-cheek petitions to rename the hometown Cincinnati Bengals, to add his face to Mount Rushmore or the Lincoln Memorial, and to put him on the dollar bill. He has grown the angel wings and halo of a deity in social media memorials.
He's even been mock-nominated for president.
"We are not amused by the memes, petitions and signs about Harambe," Maynard told the Associated Press, via email. "Our zoo family is still healing, and the constant mention of Harambe makes moving forward more difficult for us. We are honoring Harambe by redoubling our gorilla conservation efforts and encouraging others to join us."
The Harambe phenomenon turned ugly in June, when images were posted on a Facebook page likening Adam Goodes, a retired Australian football player of indigenous ancestry, to the ape. They were pulled down and the page apologized. Twitter got caught in a similar controversy after racial posts about "Ghostbusters" star Leslie Jones, who is black, included a Harambe comparison. The social media site recently announced two new settings aimed at curbing harassment.
Social media users like to satirize controversies. "Never Forget #Harambe," read posts accompanying Harambe's photo superimposed on sculptures, above cityscapes, among famous dead people such as Muhammad Ali or John F. Kennedy. Some Twitter users routinely add the hashtag #RIPHarambe even to posts that have nothing to do with him.
The Associated Press contributed to this report.
Follow James Rogers on Twitter @jamesjrogers