Call of Duty Elite shuts down on February 28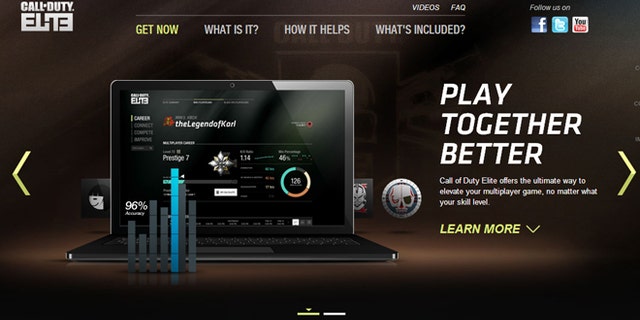 Activision is set to shut down Call of Duty Elite at 10am PST on February 28, the publisher's support page confirms.
The shooter series' stat-tracking service, developed by Beachhead Studio, launched in beta shortly before the release of Call of Duty: Modern Warfare 3, gathering together stats from that game, as well as Treyarch's Black Ops (which preceded it) and Black Ops II (which followed it).
Once Elite is shut down, all Clan and Clan Management features linking Elite to those games will no longer function. Players will also no longer be able to view their Elite medals. Players with "Founder" emblems will still have that status associated with their playercard in Call of Duty: Ghosts' dedicated stat-tracking app.
What's more, those who have logged into Elite since January 1, 2014 will receive a two-hour block of double XP in Ghosts as a thank you.
The 2013 launch of Call of Duty: Ghosts effectively signaled the coming demise of Elite. The new game's stat-tracking app is built specifically to support the redesigned take on clans and squads, not to mention the Clan Wars metagame.
It was never meant to support Elite, and since many players migrate forward into each new year's Call of Duty release, there was little use for the older service anymore.
There was a lot of ambition fueling Elite. In addition to the basic stat-tracking features, Activision sought to include all manner of multimedia content, from reference lists to strategy guides to TV-style programming. The impression at the start was of a service designed to last for a long time, something to serve as a sort of nerve center for the player community.
The two-plus years it was in use for isn't nothing, but the shift to a dedicated app with a more narrowed focus for Ghosts suggests that Elite didn't quite live up to its hoped-for potential.
You can find more details on the imminent Call of Duty Elite shutdown on Activision's official support page.