Burma jails 3 men over Facebook post featuring Buddha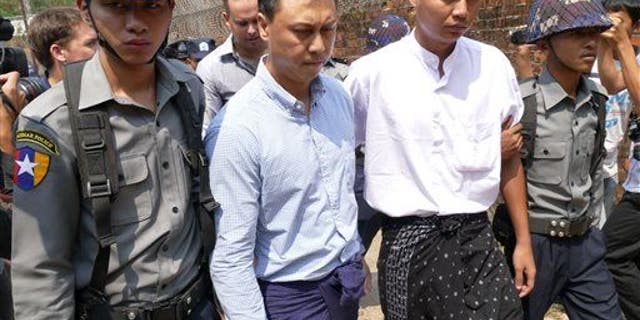 A Burmese bar owner and two employees have been sentenced to two and a half years in jail over a Facebook post that promoted a night of cheap drinks.
The post, which depicted Buddha wearing DJ headphones, was found in violation of Burma's Religion Act, which bans damaging or insulting any religion, Sky News reports.
The owner of the VGastro Bar in Yangon, Tun Thurein, 40, and bar managers Htut Ko Ko Lwin, 26, and New Zealander Philip Blackwood, 32, were found guilty of mocking religion today.
One of his colleagues said the image was Blackwood's idea, but he had apologized and removed it after angry complaints. The judge, however, said Blackwood "intentionally plotted to insult religious belief," though it was "unreasonable only to blame the foreigner," reports the AFP.
Blackwood tells the BBC he is "disappointed" with the verdict and plans to appeal. Each of the men were sentenced to two years over the post, but an additional six-month sentence stemmed from resulting protests at the bar.
The sentences would include hard labor. The director of Fortify Rights notes a Buddhist nationalist, Wirathu, recently called a UN human rights envoy a "whore," a comment some say harms Buddhism, yet he hasn't been charged.
"These men expressed contrition for what they said was a mistake, but meanwhile extremists like Wirathu have incited violence in the name of Buddhism," he tells Reuters.
"What this shows is freedom of expression is under greater threat than ever in Burma just as the country heads into a pivotal election year," a Human Rights Watch director adds.
Burma will soon consider new laws on religious conversions and interfaith marriages, put forth by a Buddhist nationalist group linked to Wirathu. (A British tourist was arrested over a Buddha tattoo.)
This article originally appeared on Newser: Burma Jails 3 Men Over Facebook Buddha Post
More From Newser