Army robot can get itself up after it falls down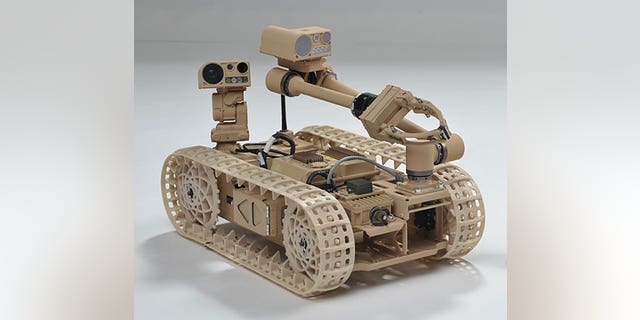 Robotics experts have developed a software to ensure that if military robots fall, they will be able to get themselves up again.
Experts at the U.S. Army Research Laboratory and the Johns Hopkins University Applied Physics Laboratory have built software to work out whether any given robot could get itself "back on its feet" after being overturned.
The technology is crucial for keeping soldiers safe. The last thing military personnel need is to leave the safety of a vehicle, for example, to adjust an overturned IED-seeking robot.
MARINES 3D-PRINT CONCRETE BARRACKS IN JUST 40 HOURS
"One Soldier told me that he valued his robot so much, he got out of his vehicle to rescue the robot when he couldn't get it turned back over," said ARL researcher Dr. Chad Kessens, in a statement. "That is a story I never want to hear again."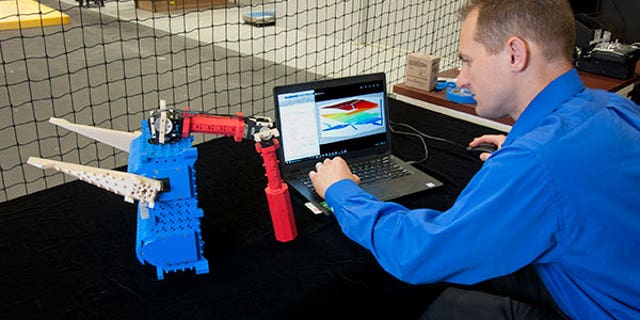 Researchers from Navy PMS-408 (Expeditionary Missions) and its technical arm, the Indian Head Explosive Ordnance Disposal Technology Division, teamed up with JHU/APL and contractor Northrop Grumman Remotec to develop the Advanced Explosive Ordnance Disposal Robotic System (AEODRS) robot.
Army and JHU/APL scientists used software developed by Kessens to evaluate AEODRS' ability to self-right.
GOOGLE LAUNCHES NEW SEARCH TOOL TO HELP VETERANS GET CIVILIAN JOBS
JHU/APL researcher Galen Mullins explained that Range Adversarial Planning Tool (RAPT), a software framework for testing autonomous and robotic systems, was also deployed. "We originally developed the software for underwater vehicles, but when Chad explained his approach to the self-righting problem, I immediately saw how these technologies could work together," he said.
Scientists eventually evaluated the AEODRS systems' "eight degrees of freedom." The robot can "right itself on level ground no matter what initial state it finds itself in," they said.
The research, which is published in IEEE's Robotics and Automation Letters, also resulted in motion plans showing how the robot can reorient itself.
SUBMARINE BREAKTHROUGH: MIT DEVELOPS WIRELESS SYSTEM TO LET SUBS COMMUNICATE WITH PLANES
"The Army and Navy want robots that can self-right, but we are still working to understand and evaluate what that means," Kessens said. "Self-right under what conditions? We have developed a metric analysis for evaluating a robot's ability to self-right on sloped planar ground, and we could even use it as a tool for improving robot design. Our next step is to determine what a robot is capable of on uneven terrain."
The research is the latest example of military technological innovation. Marines, working with Army personnel and Navy Seabees, recently used a specialized 3D concrete printer to print a 500-square-foot barracks room in just 40 hours.
The innovative project created the world's first continuous 3D-printed concrete barracks, according to the Marine Corps.
Follow James Rogers on Twitter @jamesjrogers