Apple iPhone 8 leak may have revealed key details of the hotly-anticipated device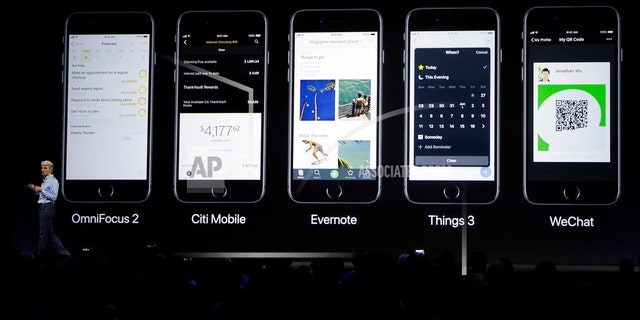 A series of weekend leaks may have sapped some of the surprise of Apple's big product event Tuesday, including the names of the new iPhones.
Citing a leak of the 'Gold Master' or final code for the iOS 11 operating sytstem, Apple-focused website 9to5Mac reports that the tech giant will announce three new iPhones at the event, including the iPhone X, an iPhone which is expected to cost upwards of $1,000. Apple will also unveil Face ID technology, which replaces Touch ID, an updated Camera app, Portrait Lighting, the report said. Additionally, the iPhone maker is expected to unveil new emojis based on users' expressions.
The BBC reports that the latest leak came from within inside Apple.
SHOULD YOU BE WORRIED ABOUT AN APPLE IPHONE 8 DELAY?
Others, including John Gruber, a blogger reputed for his Apple coverage, also say that the leak was from within the Cupertino, Calif. tech giant.
"I'm nearly certain this wasn't a mistake, but rather a deliberate malicious act by a rogue Apple employee," Gruber wrote in a post. "Whoever did this is the least popular person in Cupertino. More surprises were spoiled by this leak than any leak in Apple history."
In a research note obtained by 9to5Mac, KGI Securities analyst Ming-Chi Kuo wrote that production of the iPhone X is limited, perhaps as little as 10,000 units being produced per day. A new color, known as Blush Gold, is further limited as well, he added.
In addition to the aforementioned products, leaks indicate that Apple will unveil a new Apple Watch, an updated Apple TV with 4K resolution, as well as new AirPod headphones.
Fox News confirmed the Apple Watch Series 3 was seen briefly inside the Verizon app, marking the latest of a series of leaks surrounding Apple products.

Apple could not be reached for comment for this story.
Follow Chris Ciaccia on Twitter @Chris_Ciaccia