Apple holds out in price-fixing probe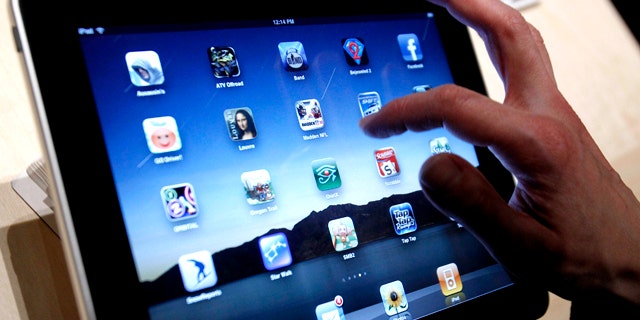 Talks to resolve U.S. and European price-fixing probes into e-books are heating up, with three international publishers inclined to settle the issue, according to people familiar with the matter.
Apple, another target of the investigation, and two publishers appear reluctant to settle on the terms sought by antitrust authorities in both the U.S. and Europe, those people said.
The situation remains fluid and those positions could change as the Justice Department edges closer to filing an antitrust suit.
While the settlement terms haven't been finalized, early indications suggest they could have broad repercussions for the fast-growing e-book market. A settlement would likely involve tearing up contracts the publishers signed with Apple when it first introduced the iPad tablet computer in 2010, according to the people familiar with the matter.
[pullquote]
Publishers who sign on to the settlement would likely have to let market leader Amazon.com Inc. resume discounting their e-books, a practice they dislike. It is unclear whether books by publishers who settle with the government would continue to be available on the iPad, and if so at what price.
For consumers, the proposed settlement could bring lower prices on e-book best sellers, which generally cost $12.99 or more. At the same time, it could also cut the number of companies selling e-books.
If the current pricing arrangements are voided, publishers fear that Amazon will resume selling some electronic books below cost, putting more pressure on rival Barnes & Noble. Apple might also be forced, for competitive reasons, to match Amazon's price, which in some cases involves losing money on the sale of each book, or it could exit the market.
The Wall Street Journal reported last month that the Justice Department warned five publishing companies and Apple that it was preparing to file an antitrust suit alleging they illegally colluded to raise the price of e-books. The European Commission, concerned about the same issue, has been working in coordination with the Justice Department in the case, according to Europe's competition commissioner, Joaquin Almunia.
"The companies involved know very well under which conditions we are ready to settle," Almunia said. "If our conditions cannot be met in a satisfactory way, we will continue our investigation."
The publishers inclined to settle are CBS Corp.'s Simon & Schuster, HarperCollins Publishers and Lagardere SCA's Hachette Book Group, according to people familiar with the matter. HarperCollins is owned by News Corp., which also owns The Wall Street Journal and NewsCore.
Apple and the two remaining publishers under investigation -- Pearson PLC's Penguin Group (USA) and Macmillan, a unit of Verlagsgruppe Georg von Holtzbrinck GmbH -- so far have indicated they aren't inclined to settle, those people said.
All the companies involved and the Justice Department declined to comment.
Read more about Apple's textbook battle at The Wall Street Journal.