Apple hits hard on privacy, Memoji in new iOS update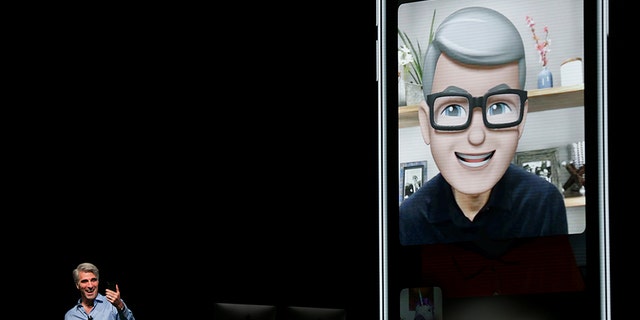 As the tech industry and in particular, Facebook and to an extent Google, deal with data privacy breaches, Apple took extra steps on Monday at its developer conference to ensure its users' data privacy and well-being are among the company's highest priorities.

As part of iOS 12 (available this fall), Apple introduced a new Screen Time feature that shows users how much they use their phone, what apps they are spending the most time in and detailed reports to understand how they are spending their time. Users can also set time limits for apps and when time is up, they are notified.

Parents can also set limits, using "Allowances" to allow their children ertain amounts of time on their devices.
APPLE WWDC: APPLE UNVEILS MEMOJI, NEW PRIVACY FEATURES AND MORE
Some of the controls are similar to those unveiled by Google last month, when it revealed plans to have phones go into "shush" mode when placed face down on a table and have the screen show only greyscale colors late at night.
Animoji got an update as well, letting users stick their tongues out and new versions, including Ghost, Koala, Tiger and T. rex. Users can also create their own emoji using a new feature known as Memoji, designing emoji to look how they want.
In the image above, Apple's senior vice president of software engineering showed off a Memoji created for CEO Tim Cook, while demonstrating a new update to iOS 12.
Apple also discussed privacy in announcing its new macOS Mojave.
As part of the new desktop OS, which will be a free update to users availabale this fall, there will be new privacy settings for users' microphones, cameras and Safari data, following similar enhancements for contacts, photos, calendars and reminders.
Safari also got an update, going after like buttons and comment field cookies on websites making it harder for users' devices to be identified, a shot across the bow at what Apple called "data companies" (i.e. Facebook and Google), topical in light Facebook's recent Cambridge Analytica data scandal.
The Associated Press contributed to this report. Follow Chris Ciaccia on Twitter @Chris_Ciaccia