Apple fixes 'terrible' bagel emoji design after social media outrage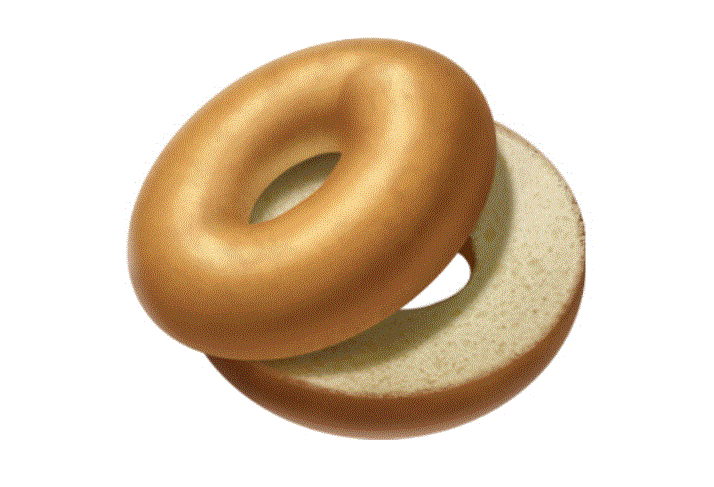 Breakfast lovers everywhere rejoiced this week after learning Apple took criticism surrounding one of its new emoji to heart.
The tech giant gave users a sneak peek at the more than 70 emoji that would be released with iOS 12.1 in early October.
"More than 70 new emoji will be coming soon to iPhone, iPad, Apple Watch and Mac, including new characters with red hair, gray hair and curly hair, a new emoji for bald people, more emotive smiley faces and additional emoji representing animals, sports and food," Apple announced in a news statement on Oct. 2.
IPHONE BATTERY DEAD AGAIN? 7 SURPRISING WAYS YOU'RE DRAINING POWER
But it didn't take long for customers to band together to voice concerns with one of the items: the bagel. New Yorkers, in particular, had a problem with the dry bagel.
"I'm organizing a march in New York City against Apple's just-revealed bagel emoji, which comes out with the next iOS update. It looks like something you get from a cardboard box in the freezer section at Walmart. This insult will not stand," one New York resident wrote on Twitter a day after Apple announced the new emoji.
"Also 'the top' of the bagel is just a whole bagel, not even sliced! I am on my way," another chimed in.
"I gotta go with the New Yorkers on this, that mass-produced bagel is a pile of chewy garbage," one user also tweeted.
The outrage continued for weeks — with many encouraging Apple to consider at least adding cream cheese. In fact, Philadelphia Cream Cheese even started a Change.org petition to convince Apple to add a schmear of cream cheese. More than 1,100 people signed the petition, agreeing with the cream cheese brand that a dry bagel is simply "unacceptable" and "sad."
It appears Apple listened to the pleas.
Jeremy Burge of Emojipedia discovered Apple fixed the bagel emoji Monday in its beta version of iOS 12.
"Responding to complaints, Apple's bagel emoji has been updated in the latest iOS 12.1 beta," he tweeted, sharing a photo of a very "detailed" cream cheese-covered bagel.
"Are you happy now, New York?" he then asked.
Dozens of people responded to the news.
"Love a good schmear!" one user replied.
"Good to know they're listening to user feedback," another added.
However, not everyone was pleased.
APPLE DONATING 1000 WATCHES FOR BINGE EATING DISORDER STUDY
"Who asked for cream cheese tho?!" one Twitter user asked.
"Where's the lox?" one woman commented.
"But is it toasted or untoasted?" another questioned.
Whether you like it or not, Apple's newest emoji will be arriving soon — possibly when it drops its next-generation iPhone, the iPhone XR, in stores on Oct. 26.