Apple extends its reach with new iPhone SE and 9.7-inch iPad Pro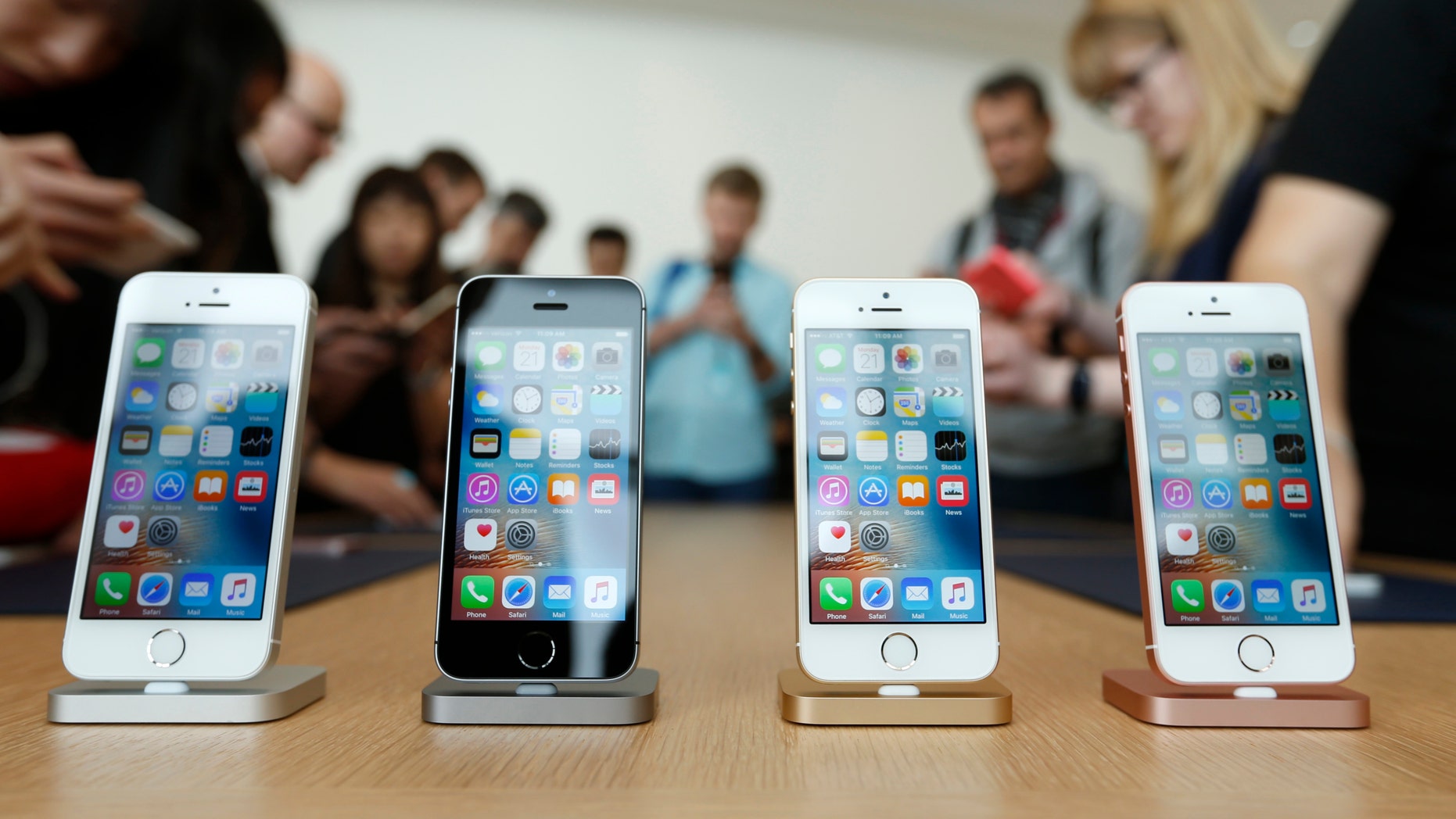 Apple's new 4-inch iPhone SE and 9.7-inch iPad Pro will extend the reach of the tech giant's smartphones and tablets among consumers, experts say.
The tech heavyweight unveiled the new iPhone and iPad during an event at its Infinite Loop campus in Cupertino, Calif. Monday. The iPhone SE is Apple's first new phone to offer a 4-inch screen since its iPhone 5s, which it replaces, and the discontinued 5c. Apple's iPhone 6s and 6s Plus have, respectively, 4.7-inch and 5.5-inch screens.
"We believe the iPhone SE taps into developing markets and those customers around the world who prefer a smaller, 4-inch iPhone," wrote Drexel Hamilton analyst Brian White, in a note released Tuesday. "In 2015, Apple sold over 30 million 4-inch iPhones and we believe this can expand with the iPhone SE."
Related: Apple unveils new iPhone SE and 9.7-inch iPad Pro
Pricing for the iPhone SE starts at $399 for a 16GB version of the phone and $499 for a 64GB version. White notes that Apple's iPhone SE pricing was below market expectations and the exact opposite of the higher-than-expected pricing when the iPhone 5c was introduced in September 2013.
"Larger iPhones are still selling in huge volumes, but there's considerable evidence that some of those who own smaller iPhones are holding onto them rather than upgrading to the new, larger iPhones," added Jan Dawson, chief analyst at Jackdaw Research, in a note. "There's significant pent-up demand within Apple's base of iPhone owners who want a smaller iPhone with up-to-date specs and newer features. The iPhone SE is designed for this group, and should unleash a decent upgrade cycle over the coming months."
However, Dawson questions whether the iPhone SE's pricing gets the device down to the level needed to spur sales in emerging markets. "In many of those markets, prices need to come down more significantly to make a real difference, and it's actually the larger-screened devices that will meet users' needs there better, rather than a new 4-inch device," he wrote.
Related: FBI may have found way to unlock San Bernardino attacker's iPhone
Apple also launched a new 9.7-inch iPad Pro Monday, which is significantly smaller than the 12.9-inch iPad Pro the company launched last year. Speaking during the event, Phil Schiller, Apple's senior vice president of worldwide marketing explained that 9.7-inch is the company's most popular iPad display size. "We have sold over 200 million iPads with a 9.7-inch display size," he said.
Pricing for the new iPad Pro starts at $599 for a 32GB version. A 128GB version of the tablet starts at $749. Apple also unveiled a 256 GB version of the new 9.7-inch iPad Pro, priced at $899, which is the company's first 256 GB iOS device.
Drexel Hamilton's White believes that the new iPad is a welcome addition to Apple's iPad lineup. "Given that Apple never refreshed the 9.7-inch iPad Air in 2015 (9.7-inch iPad Air 2 launched in Oct. 2014), but instead unveiled the 12.9-inch iPad Pro (available in Nov. 2015) and launched the 7.9-inch iPad mini 4 (available in Sept. 2015), we believe the launch of a refreshed 9.7-inch iPad was long overdue and the 9.7-inch iPad Pro provides a strong product in this category," he wrote.
Related: Busted! Apple computers aren't nearly as secure as you think
Dawson of Jackdaw Research sees the new iPad Pro as an evolution of the iPad's identity, explaining that the tablet has traditionally been used as a "consumption device" for media, as well as for accessing the web and email. However, the arrival of the 12-inch iPad Pro last year proved Apple's desire to position the tablet as a work tool. "The change in naming for the mid-sized iPad [on Monday] is an indication that Apple really wants to go after the productivity market in a bigger way, by aiming its most popular iPad model at that segment," Dawson wrote.
Apple is also touting the 9.7-inch iPad Pro as replacement device for Windows PCs. "We would like to reach Windows users," said Schiller, during Monday's event. "Many will find it is the ultimate PC replacement."
The end result is a changing identity for the iPad, according to Dawson. "The people who will buy an iPad Pro going forward will in some cases be different people, and in many cases will be buying them for different reasons compared with past iPad purchases," he wrote. "It also raises the price of new 9.7" iPads by $100. That leaves questions about the role of the lower-end iPads in the lineup, including the aging iPad Air and the iPad Mini."
Related: Apple official says feds could force tech giant to spy on users through mic, camera
Pricing for Apple's iPad Air 2, which has a 9.7-inch screen, starts at $399.
Apple also unveiled new woven nylon bands for the Apple Watch Monday. The company also lowered the starting price of the Apple Watch to $299 at the event.
Shares of Apple gained 0.93 percent to $106.89 during Tuesday trading.
Follow James Rogers on Twitter @jamesjrogers