Apple-1 computer sold at auction for $905,000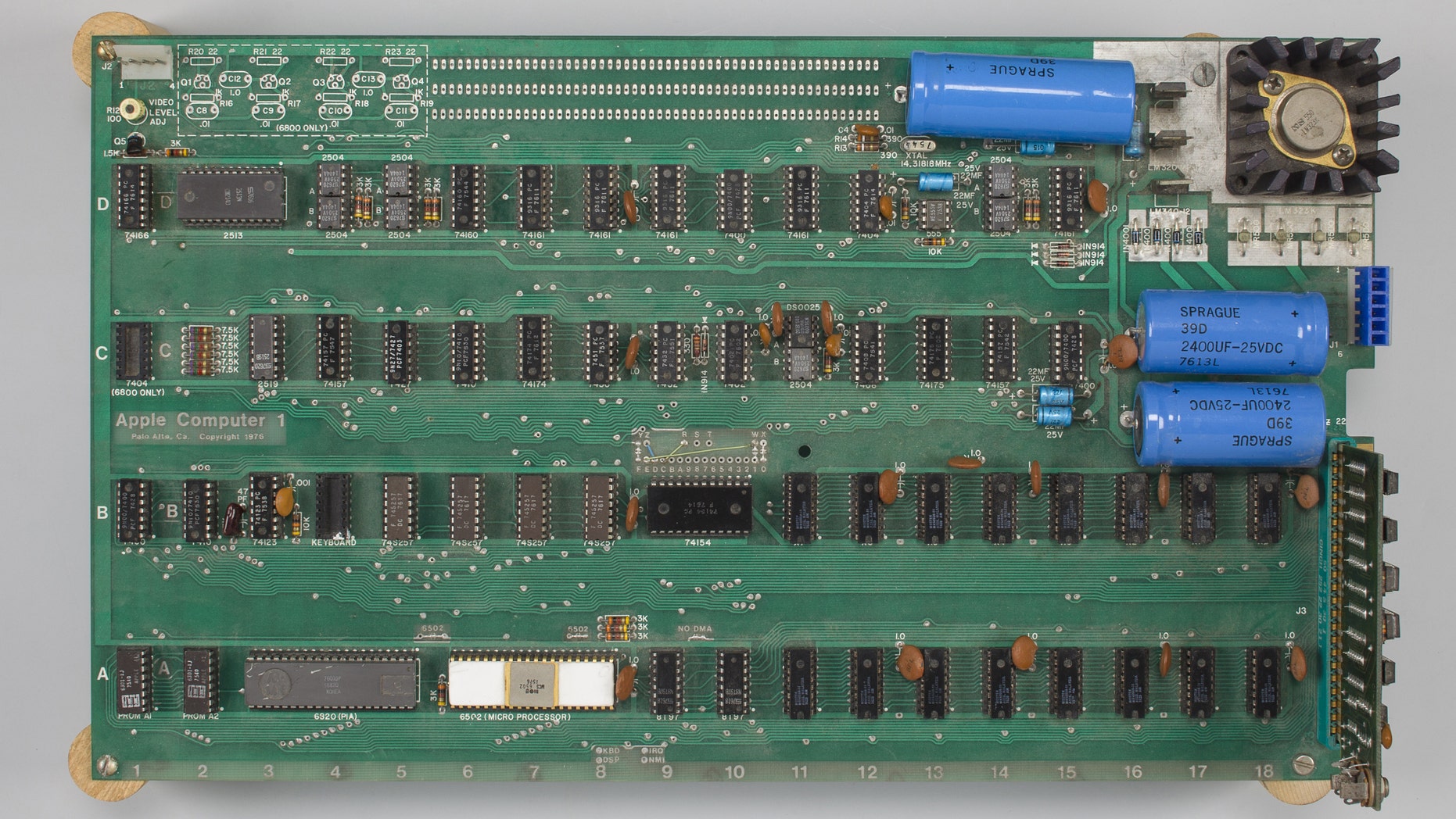 One of the first Apple-1 computers has been sold at auction for $905,000, making it the most expensive Apple computer ever.
Last year an Apple-1 was sold at auction in Germany for just under $672,000.
The computer, which went under the hammer for $750,000 at Bonham's History of Science auction in New York Wednesday, was bought by The Henry Ford museum complex in Dearborn, Mich. The buyer's commission took the computer's total price to $905,000.
"It has actually been on our collecting plan for many, many years," Patricia Mooradian, president of The Henry Ford, told FoxNews.com. "To have this Apple-1 is very important because our collection focuses on innovation, ingenuity, and resourcefulness, which are great American traditions."
One of the first 50 Apple computers to be made, the pristine Apple-1 was constructed in 1976 by the company's co-founder Steve Wozniak.
"What we love about it is that it's still operational, which is really rare," said Mooradian. "We really feel like we got a great artifact for our collection."
"This is a great representation of our culture's introduction into personal computing," she added.
According to the Apple-1 Registry run by computer expert Mike Willegas, there are only 63 surviving authentic Apple-1's. Only 15 of the 63 are said to have been successfully operated since 2000.
Bonhams had estimated that the Apple-1 motherboard, which comes with a vintage keyboard, monitor, vintage tape-decks, power supply, and facsimile owner's manual, would be sold for between $300,000 and $500,000.
The seller was John Anderson, founder of the AppleSiders Apple user group in Cinncinati.
The Henry Ford, which has 26 million items in its collection, will display the Apple-1 in its museum building. Other key attractions within the institution's 250-acre campus include Thomas Edison's rebuilt Menlo Park laboratory and Henry Ford's rebuilt birthplace and garage.
Follow James Rogers on Twitter @jamesjrogers