Amazon in New York: Ocasio-Cortez sounds off as tech behemoth seeks lobbyists
Alexandria Ocasio-Cortez slammed Amazon's plans to set its new headquarters in New York on Tuesday, as the tech giant reportedly seeks help from lobbyists to navigate the increasing hostility of some elected officials toward the deal.
The company led by Jeff Bezos is slated to accept a range of incentives worth at least $2.5 billion from the city and state in exchange for its campus in Long Island City, Queens, but the deal orchestrated by Mayor Bill de Blasio and Gov. Andrew Cuomo, both Democrats, has prompted a backlash.
The new headquarters is expected to employ 25,000 workers full time.
"Now what I DON'T want is for our public funds to be funding freebie helipads for Amazon + robber baron billionaires," Ocasio-Cortez tweeted, "all while NYCHA and public schools go underfunded & mom+pops get nowhere near that kind of a break," the newly elected congresswoman said Tuesday afternoon.
Many claim city-owned housing is in a state of disrepair, and residents have long complained about peeling paint, a lack of heat or hot water, and poor lighting. City officials estimate they would need $32 billion to get New York City Housing Authority properties, which total 178,000 apartments, fully modernized and up to code. Gov. Cuomo claims that NYCHA's problem is mismanagement, not a lack of funds.
APPLE'S TIM COOK: VIOLENCE, HATE AND DIVISION HAVE 'NO PLACE' ON HIS PLATFORM
Amazon's deal with the city does include building helipads near the site on the waterfront in Queens.
The tech giant is also reaching out to lobbyists for help now that the atmosphere toward its plans in New York has become less than welcoming, according to Crain's New York.
"Amazon is really the singular embodiment to the left of the ills of monopoly capitalism," one specialist in public affairs told Crain's. "The richest man in the world who makes millions a day and who runs warehouses that pay workers terribly and increasingly is monopolizing the economy."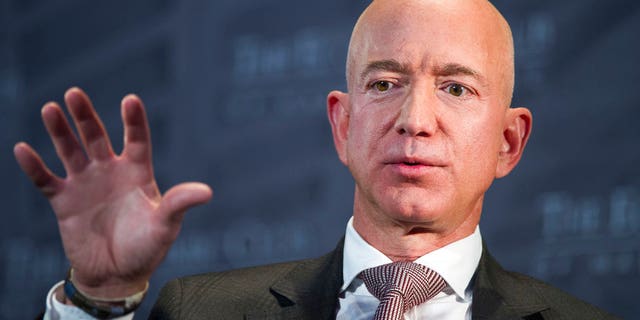 Even so, blocking Amazon from expanding into Long Island City will be challenging, since New York City Council was bypassed during the planning process.
However, according to Crain's, most observers believe that the state's Public Authorities Control Board will have to weigh in. The board, which has representatives from the governor, the senate majority leader and the assembly speaker, killed the Bloomberg administration's Olympic stadium but approved the massive Atlantic Yards development (now known as Pacific Park) in downtown Brooklyn.
In addition, state officials are reportedly planning a public meeting about Amazon for sometime this month.
APPLE OFFERS VETS 10 PERCENT DISCOUNT VIA NEW ONLINE STORE
Amazon previously told Fox News: "We have created over 250,000 full time, full benefit jobs across the U.S. that now have a minimum $15 an hour pay. We have invested more than $160 billion in the U.S. economy since 2011 which has created over 360,000 indirect jobs in construction, hospitality, logistics, and other professional services."
Fox News reached out to Amazon for comment on lobbying efforts and Ocasio-Cortez's statements.
Meanwhile, Ocasio-Cortez seems confident that Amazon's potential new lobbying efforts won't work in the reshaped, decidedly more liberal landscape of New York City politics.
"Too bad — in 2018, Queens voters elected a SLATE of officials up & down ballot that reject corporate money," she tweeted.