5 social media tips from a supermodel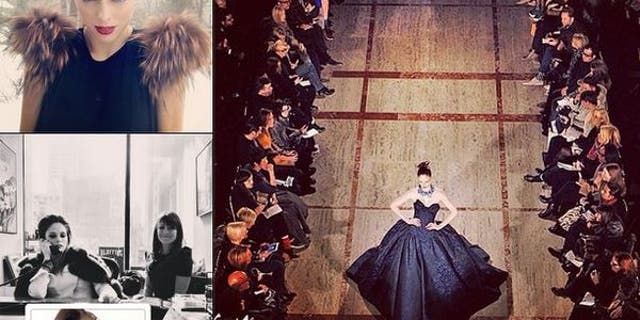 One thing about fashion models: They know how to get noticed, on the runway and now online.
Supermodel Coco Rocha is the queen of social media. She has been fearless in her use of new platforms, starting with Twitter and then Instagram when each one launched. (She now has more than 476,000 followers on Twitter and around 340,000 on Instagram.)
Rocha spoke Thursday at a New York Fashion Week seminar called "Fashion Decoded" about the role of technology in the fashion industry. (Read more about the event: What You Post Could Be What You Wear. ) But what she ended up talking about were her secrets to social media success.
She gave five tips for being social media famous:
Be first. Rocha says she started as a blogger and was the first to blog about life as a teen model. She then started on Twitter and was one of the first to use Instagram.
"If you're the first on a platform, your numbers will grow immensely," she said. Watch for platforms like Vine and Viddy, two video-clip sharing apps, she said. She was the first supermodel on Vine when it launched several weeks ago and now has more than 2,000 followers.
Make content beautiful. "Fuzzy photos don't work," Rocha said. She takes 10 to 15 photos of a subject, filters five or six in Instagram and then picks the best one. She conceded it takes time but said it is worth the effort.
Make content interesting. Even a beautiful photo is not enough, she said. Photos should tell a story . "Showing my nails to say, 'Look at the color' — not so interesting," she said. "Include the story behind it."
Be different. Make sure your photo doesn't tell the same story as everyone else's. She said people posting to Vine at Fashion Week are all filming the same thing: a show's finale as models makes their turns at the end of the runway. She admitted doing the same at the Herve Leger show, but later improved her Vines by taking multi-angle shots from different locations during the Diane von Furstenberg show.
Be on every site. If you want to reach the largest audience possible, you'll have to use all of the social media sites, including Facebook, Twitter, tumblr and Instagram.
"Tumblr users are a cult. Twitter users are a cult," she said. "You can't assume that your tweet will reach people on other platforms."
Social media has made New York Fashion Week accessible to the world, Rocha noted. However, the benefit comes with a downside.
"Guests in the front row are so absorbed with snapping photos, posting and tweeting, they're missing a lot of what's going on down the runway," she said. "Technology can be an incredible distraction."