You have to see LeBron as Prince, singing 'Purple Rain' for Halloween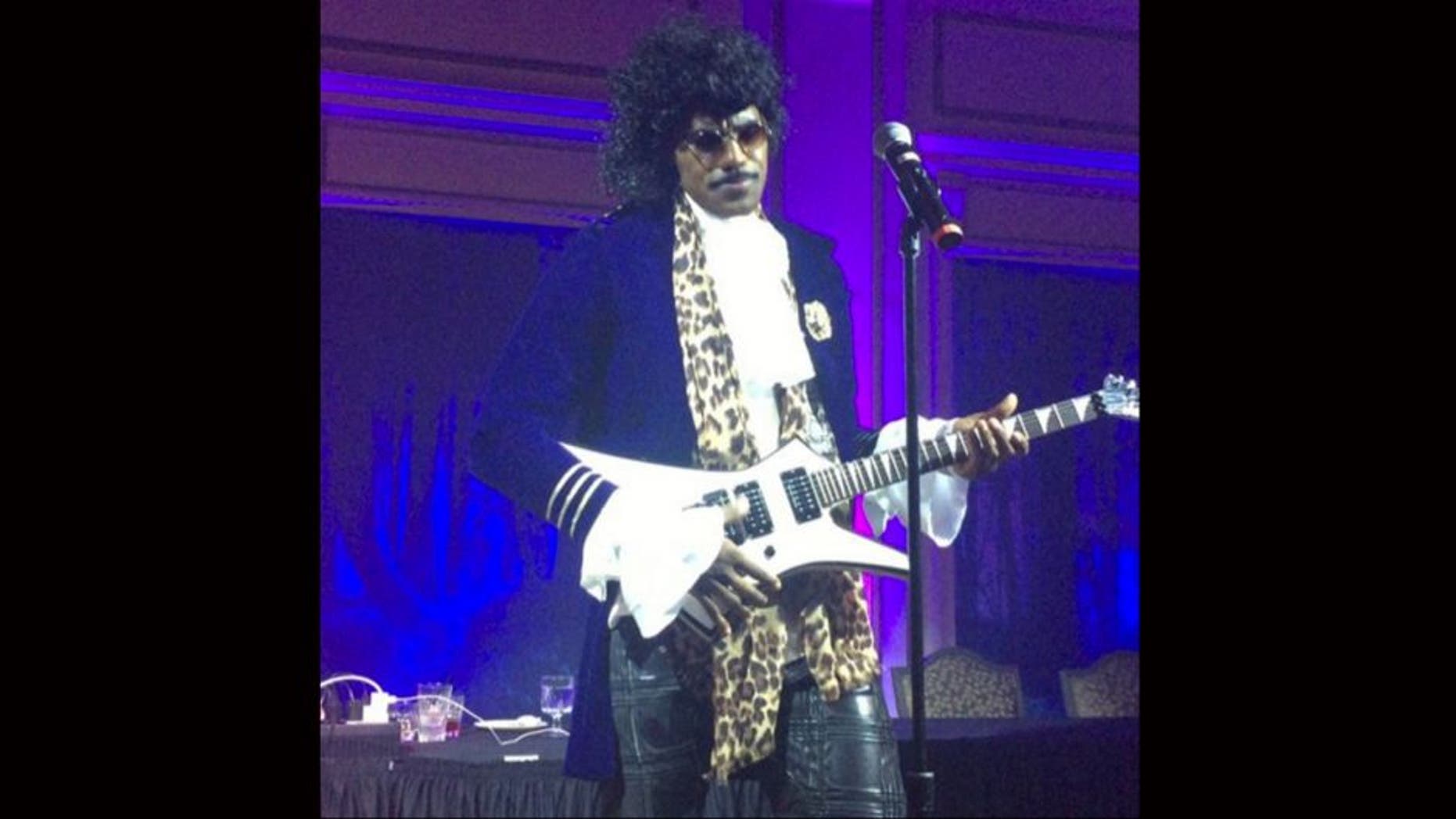 The King took on Prince and dominated.
LeBron James tranformed himself into Prince for Halloween and did the pop star proud.
James also performed a couple of Prince classics. James went the extra step, though, and did not lip sync. No. He used his own voice to belt out "Purple Rain" and "When Doves Cry."
Keep an eye on Kevin Love, J.R. Smith and Kyrie Irving, who did back-up duty in some of the videos below.