Yoenis Cespedes turns heads once again with tricked-out custom Jeep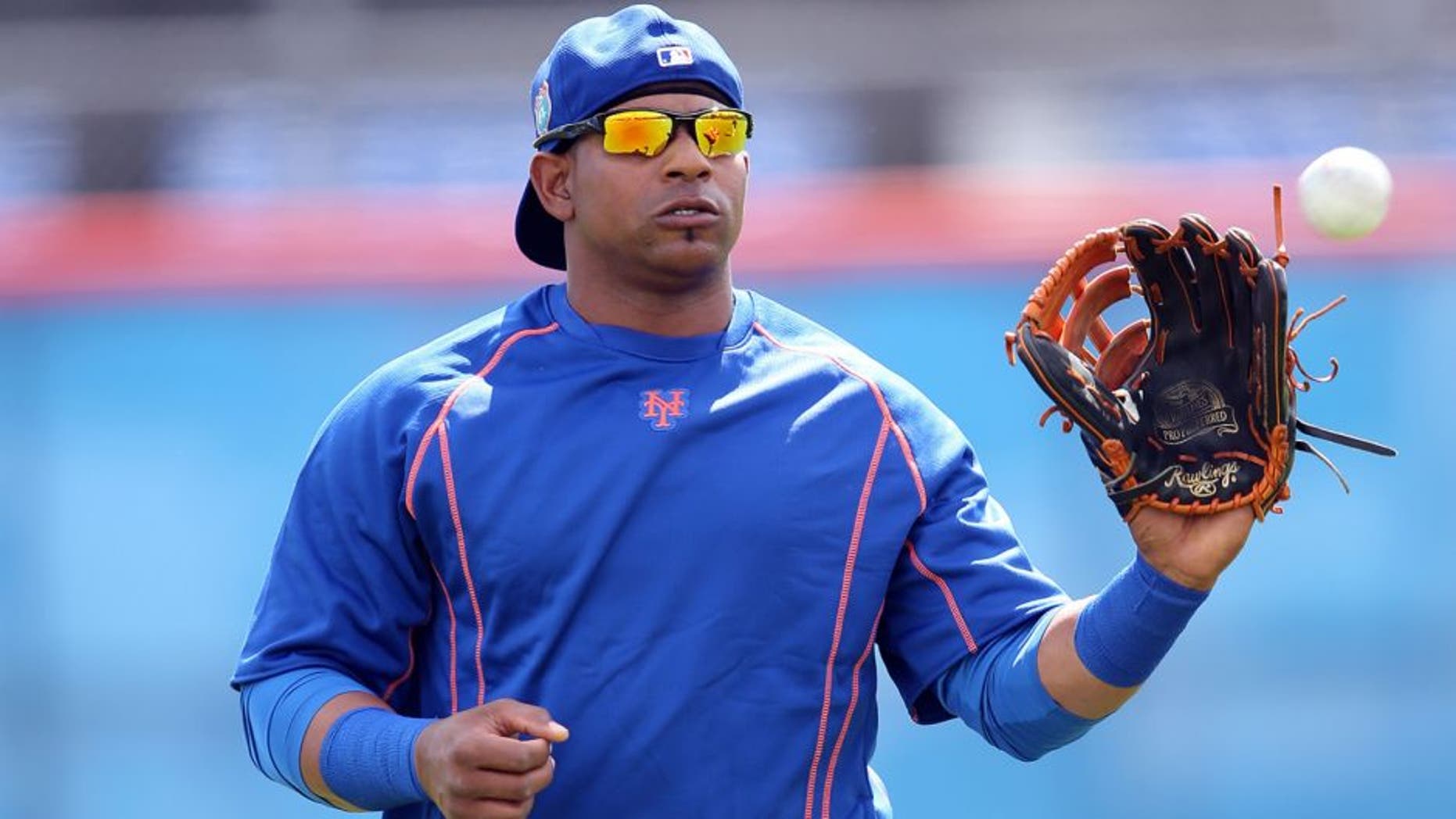 Another day, another extravagant custom car for New York Mets slugger Yoenis Cespedes.
Cespedes has been flaunting his collection of exotic cars at Mets camp in Port St. Lucie, Fl. all week, and Friday was no different. Yo rolled up to camp in a tricked out Jeep on Friday, turning heads once again.
Cespedes has all of his custom car work done by Alex Vega at the Auto Firm in Miami. Vega told the New York post that Yo's custom Jeep, which reportedly has $80,000 worth of upgrades, was one of the craziest cars he's ever built, and he wasn't exaggerating.
Vega told reporters that Saturday will be the last day of wild rides for Cespedes, but declined to give away any details. However, Vega said Saturday's car is the most head-turning of all.
The total cost of Cespedes' cars from this past week totals close to $1 million. And while some people might find Cespedes' free-spending habit concerning, it's a mere drop in the bucket for the young MLB star -- Cespedes earned a three-year $75 million contract from the Mets this past offseason.