Yasmany Tomas 'should be fine' after leaving D-backs game with calf tightness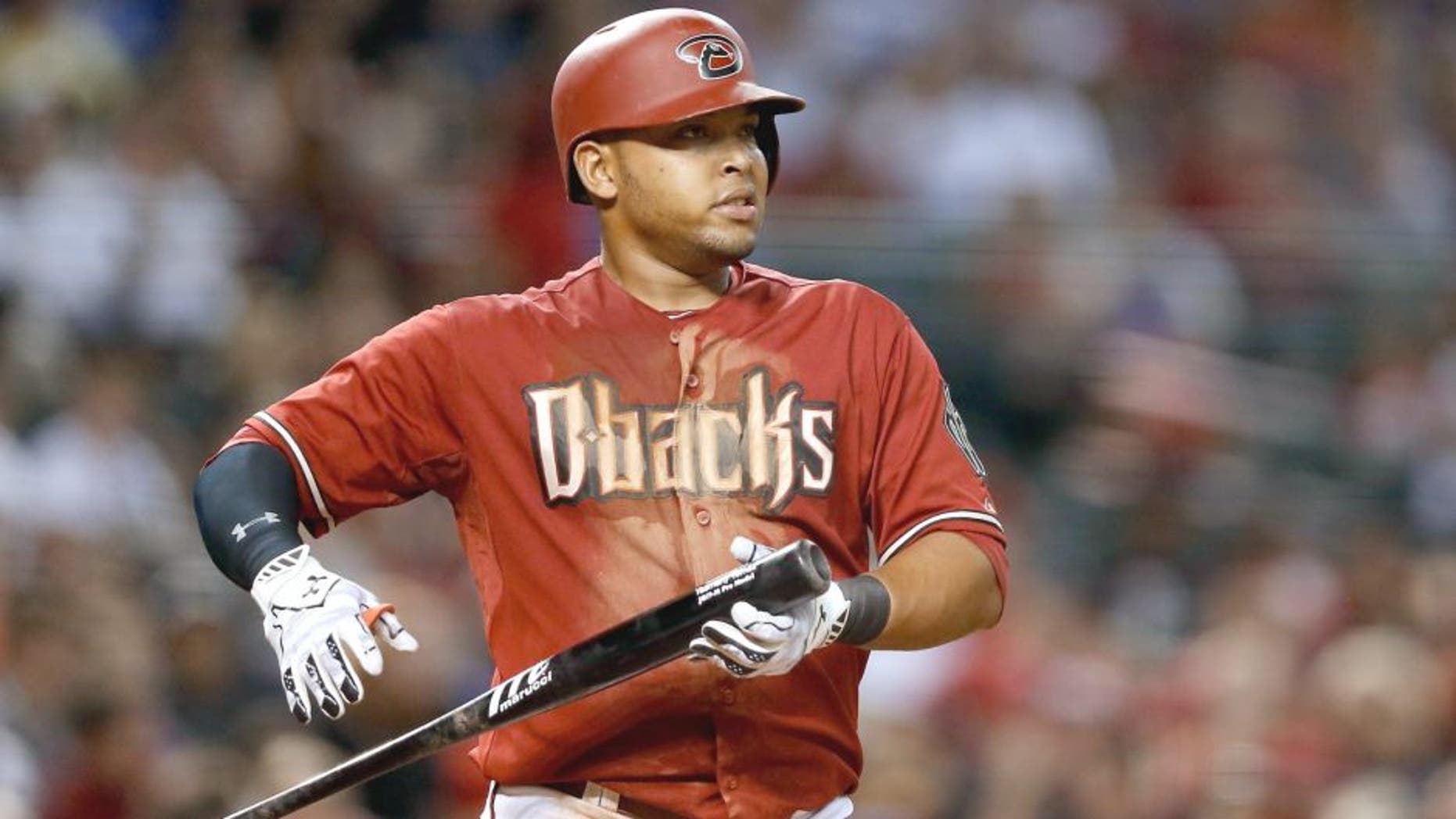 Outfielder Yasmany Tomas gave Arizona Diamondbacks fans a scare when he was taken out of Tuesday's game early, but manager Chip Hale insists it's nothing serious.
After tweaking his left calf muscle during the D-backs' 11-run rally in the bottom of the second, Tomas was replaced in right field, leaving fans wondering what had happened to the rookie outfielder.
Despite the concern, manager Chip Hale assures that Tomas' injury isn't something that will keep him off the field for an extended period of time.
"[He] should be fine," Hale said of Tomas. "There was nothing pulled, nothing strained, it was just a little bit tight, so we wanted to get him out of there."
That comes as comforting news to the Diamondbacks, as Tomas has been a steady fixture in Arizona's lineup in his rookie season.
In 90 games this season, the 24-year-old Cuban is hitting .303/.337/.438 with seven home runs and 41 RBI.
(h/t MLB.com)