Yankee fans miffed over Rivera bobblehead snafu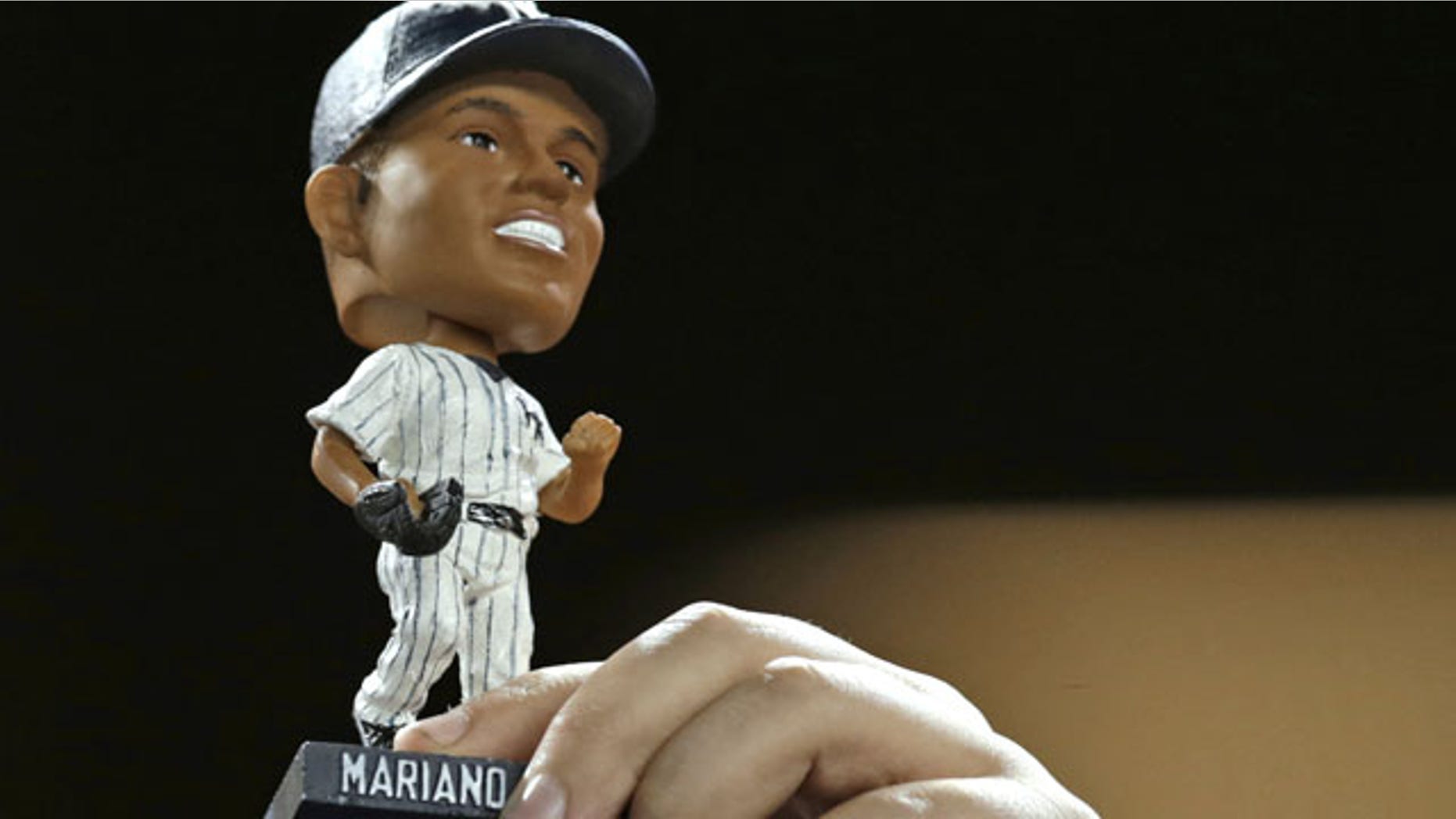 2013 hasn't been the most glorious year for the New York Yankees. A combination of injuries and underperformance has them on the verge of missing MLB's postseason for just the second time since the 1994 players strike that infamously resulted in a canceled World Series.
Even a giveaway to honor retiring reliever Mariano Rivera hit several snags Tuesday night when the shipment of 18,000 bobblehead dolls failed to arrive at Yankee Stadium on time.
The New York Post reported that the boxes were to be shipped by train from Seattle to New Jersey Monday night, but the train had mechanical issues in Chicago, delaying the shipment. The 850 boxes containing the dolls could have still made it in time for the gates to open, but the truck that was supposed to carry them had a hydraulic problem and didn't get to the Bronx ballpark until well after 6 p.m.
As a result, the first 18,000 fans through the turnstiles Tuesday night were given vouchers and told they could collect the dolls beginning in the third inning. Cue long lines in the concourses and general aggravation.
"Annoying," Yankee fan Angel Bury told the Post "Really annoying."
"I'm ticked off," said another fan, Evan Hernandez of the Upper West Side. "I came to see a game, not stand on line."
Despite their annoyance, the fans appeared to behave themselves as no arrests were reported. As for the Yankees, they moved closer to the edge of elimination, losing 7-0 to the Tampa Bay Rays.