Yale basketball captain's sudden exit divides school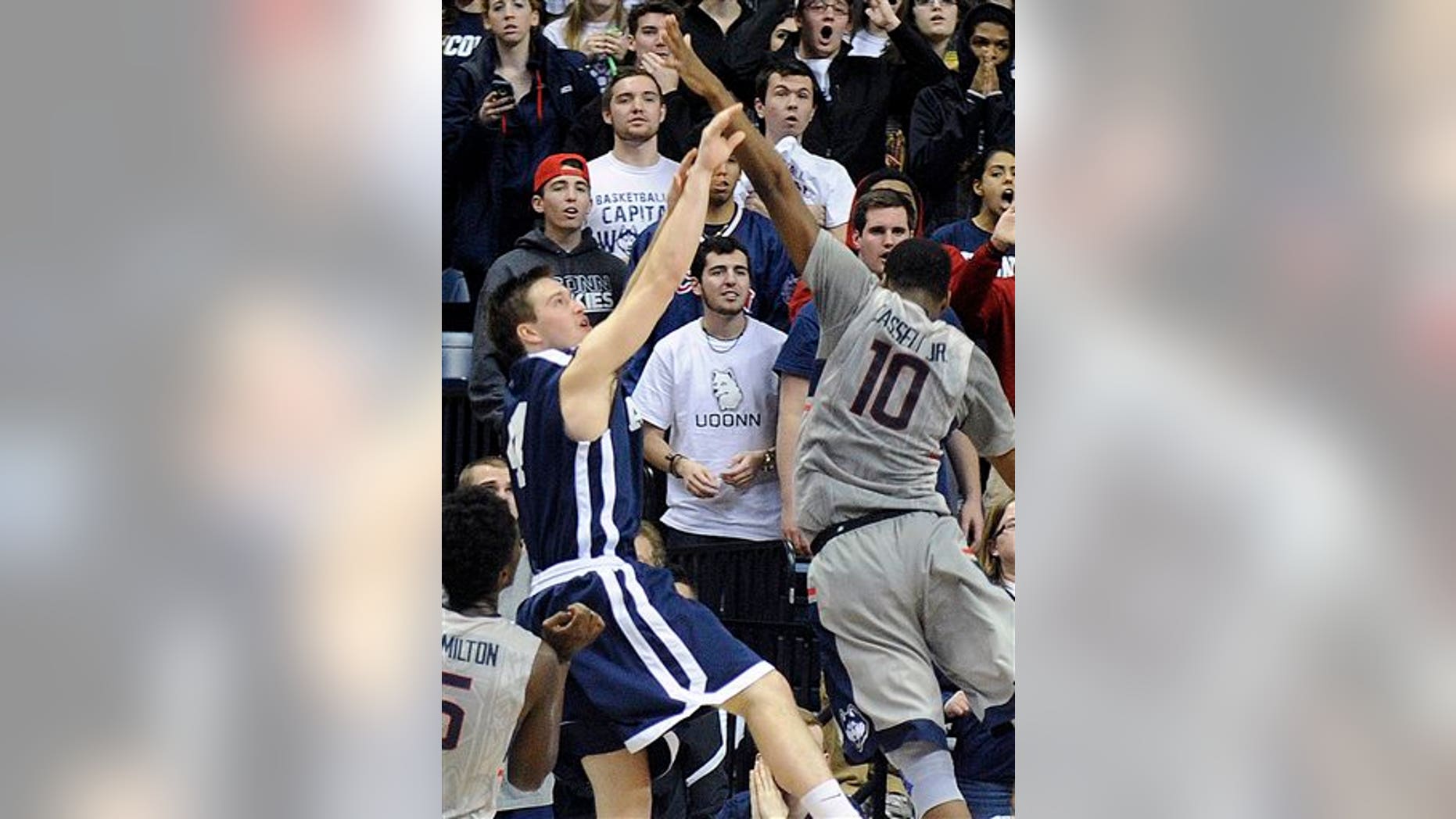 Yale University's men's basketball team clinched on Saturday its first NCAA tournament appearance since 1962 with a win over rival Columbia, but the victory comes amid growing strife over the sudden departure of the team's captain.
The academic status of Bulldogs captain Jack Montague, a senior guard from Brentwood, Tenn., was officially listed as "withdrawn" effective Feb. 10, the Yale Daily News reported.
The reason for the change in status is unclear, but on Friday Montague's father told the New Haven Register that his son had been expelled. He called the reason for the expulsion "ridiculous."
"We have strict orders from our lawyers," he said about being advised not to comment. "Soon enough, I'd love to tell the other side of the story. It's ridiculous, why he's expelled. It's probably going to set some sort of precedent. We're trying to do things the gentleman's way, so we're keeping things close-knit. But you guys will get a story."
"I'd love to tell the other side of the story."
During a Feb. 26 pre-game warmup, Montague's teammates wore shirts in support of the team captain printed with the number 4 and "Gucci" -- Montague's number and nickname -- with the Yale logo spelled backward.
The team's T-shirt decision, according to the Register, was met with posters around campus directed at the team with the message: "Stop supporting a rapist."
There is no arrest record or court hearing involving Montague on file in Connecticut, the paper reported.
The Yale Women's Center posted to Facebook on Thursday a statement from its board that read, in part: "While the campus can only speculate on what occurred, we can comfortably say that, should all of this be true, this is progress. It seems that a survivor felt that coming forward was a viable option and that they got the decisive outcome that they likely fought hard for.
Yale, in response to an inquiry by the Register, said via email that "Yale policy is to not release identifiable information from a student's educational record to the public, unless a student requests that the information be disclosed."