Yadier Molina catches Reds runner napping on spectacular pickoff at 3rd base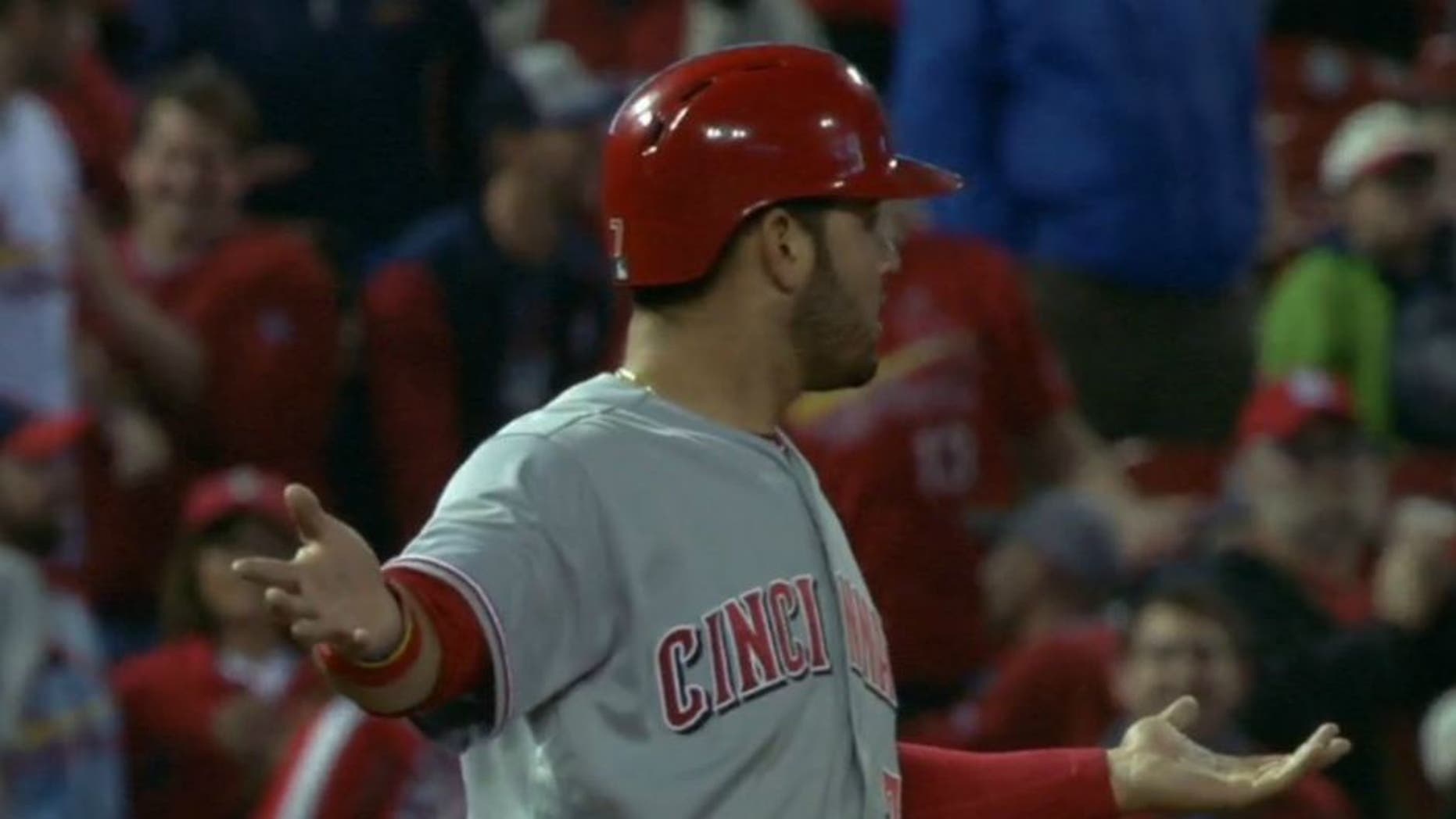 The St. Louis Cardinals havent been known for their defense this month, and even this seasons most famous image of eight-time Gold Glove winning catcher Yadier Molina features the Blue Jays Chris Coghlan hurdling him. But Molina struck back with a vengeance Friday with an incredible play.
Down 3-1 in the sixth inning, the Reds loaded the bases with two outs on a Devin Mesoraco walk. Eugenio Suarez trotted from second base to third base on that walk, but he didnt stop on the bag as Molina and Cardinals third baseman Jedd Gyorko noticed. And the next thing he knew, Suarez was headed back to the dugout with his teammates. Rally over:
"I was waiting for it," Molina said. "It was a timing thing."
"I just made sure I wasn't tipping off anything," Gyorko added. "I just walked behind him really, acted like nothing was going on."
Suarez gave credit where credit was due:
"I thought it was a pitching change or the hitter was coming to the plate," Suarez said, via MLB.com. "I wasn't paying attention, and you've got to pay attention, especially with that guy. He's good."
The Cardinals held on for a 7-5 win their third consecutive victory and ninth in their past 11 games thanks in large part to a heads-up play.