WR Preston Williams named SEC Freshman of the Week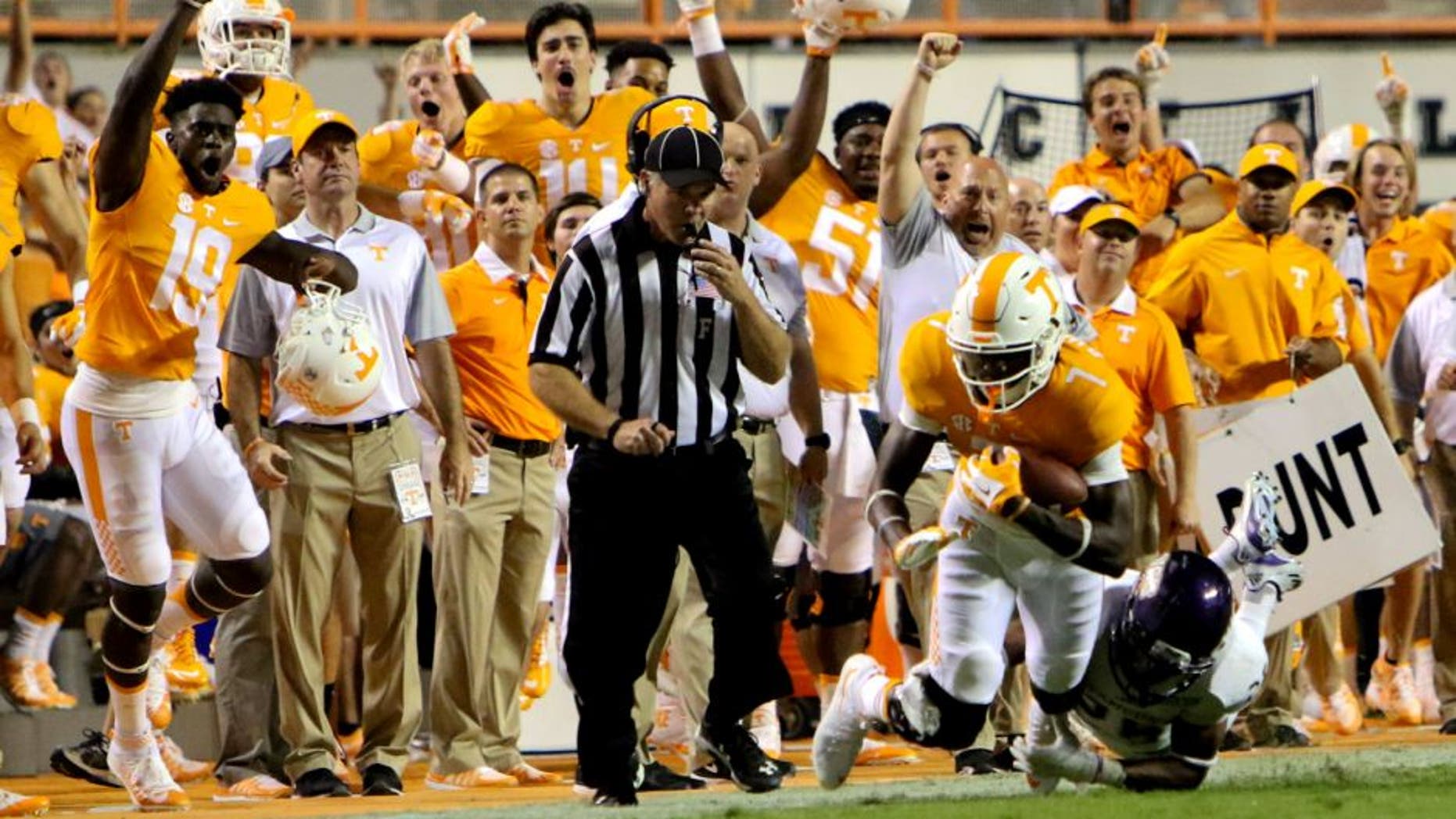 Preston Williams' recorded his first collegiate reception Saturday night, it went for a 25-yard touchdown and gave Tennessee their first of 55 points to be scored on the night. Not a bad debut, but Williams wasn't done there, as he added one final score before calling it a night.
For his efforts, Williams was named as the SEC Freshman of the Week:
The freshman receiver's quick progression to college is all the more impressive when you consider he missed Tennessee's entire fall camp and is coming off an ACL tear suffered as a senior in high school. Butch Jones had strong praise for Williams during his Monday media session and noted that the freshman has only just begun to scratch the surface of his talent.
"You see the God-given ability," Jones said. "You see the skillset, but it is just the overall volume of the offense, the techniques and the football endurance that it takes to compete at a high level. Preston is a very competitive young man. I could see him gaining more and more confidence as his practice opportunities increased."
Expect this to be the first of many accolades for the Williams in his Volunteer career.