WR Michael Rector makes unbelievable catch on 49-yard TD (Video)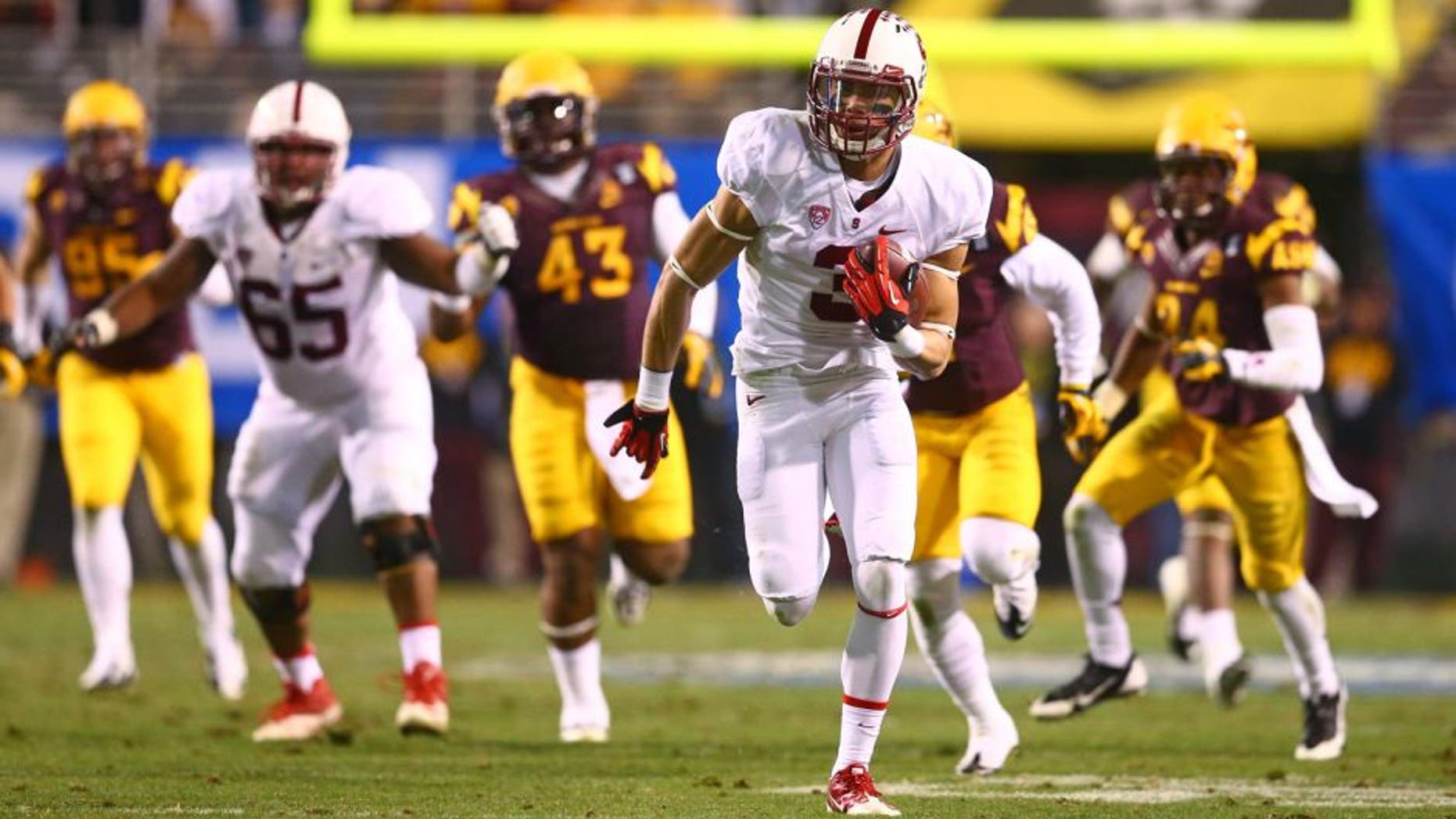 Sometimes you need to get a little lucky to score touchdowns. Stanford WR Michael Rector certainly got a little lucky in the third quarter in Corvallis on Friday night.
Stanford QB Kevin Hogan hit Rector on a 49-yard touchdown pass that should have, and looked like it was, intercepted by Oregon State. Instead, the ball somehow found Rector and he took it all the way to the house.
(h/t Twitter)