World Cup history made as VAR technology is used for the first time to award France a penalty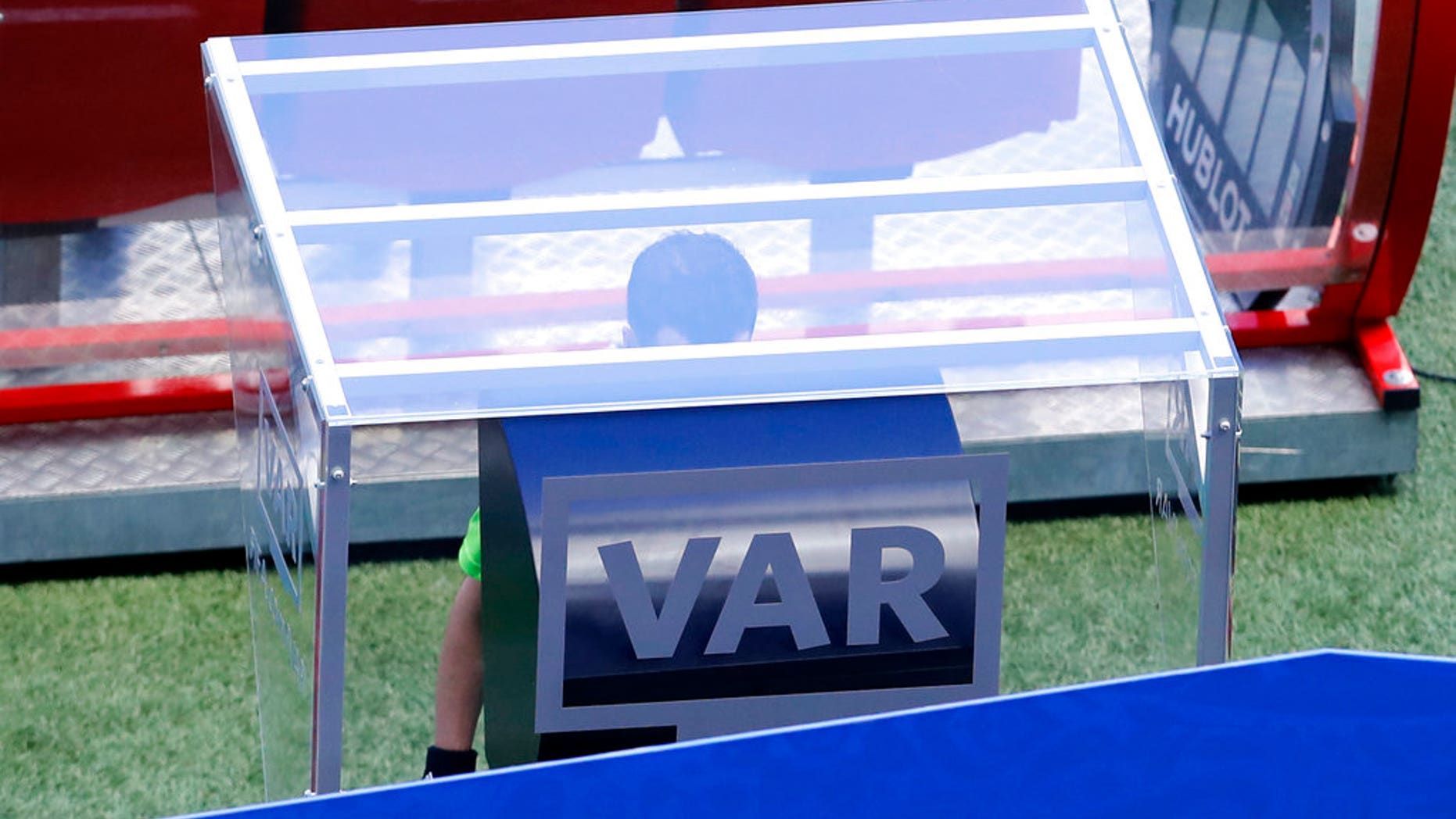 History has been made at the World Cup as VAR technology was used for the first time to award a penalty to France during their match against Australia.
The Group C match between Les Bleus and the Socceroos in the Russian city of Kazan was deadlocked at 0-0 in the 58th minute when Antoine Griezmann went down in the box following a challenge from Joshua Risdon.
Referee Andres Cunha initially allowed play to continue, but he suddenly halted the game when he received an alert in his ear telling him to watch a replay on the pitch-side monitor.
WATCH LIVE 2018 FIFA WORLD CUP MATCHES STREAMING ON FOX SPORTS JUNE 14 TO JULY 15
Cunha subsequently decided to award the penalty, with Atletico Madrid star Griezmann stepping up and scoring.
It was the second time that the new technology has been used during the tournament but the first time it overturned a decision. It was also used to check Diego Costa's first goal against Portugal during their 3-3 draw on Friday night.
France's lead was short-lived when just four minutes later, defender Samuel Umtiti inexplicably handled the ball in the box, with Mile Jedinak stepping up to equalize. The shot was the Australian team's first on target.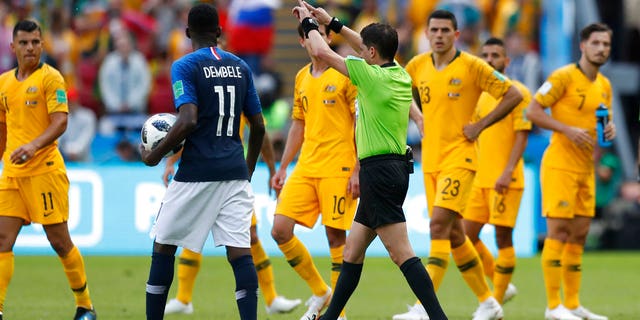 The Socceroos looked to be holding on for a crucial point, but they were undone in the 80th minute when Paul Pogba burst through for the winner with a deflected lob that was confirmed with goal-line technology. France ended up winning the match 2-1.
VIEW THE FULL 2018 FIFA WORLD CUP SCHEDULE HERE 
VAR (video assistant refereeing system) is making its debut at the tournament after being trialled in the likes of Serie A in Italy, the Bundesliga in Germany and the FA Cup in England.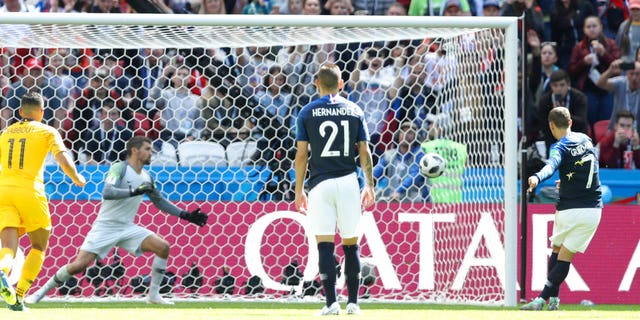 It can be used in four scenarios – after a goal has been scored, penalty decisions, red card decisions or for a case of mistaken identity if the wrong player has been booked or sent off.
FIFA has installed a single operational center in Moscow, which is connected to all the World Cup stadiums via fiberoptic network.
Four video officials, along with numerous assistants, watch the game and contact the actual referee if they believe any major decisions need another look.
"VAR can be our best friend, it's no longer possible to make a crucial error," Dutch referee Bjorn Kuipers said before the tournament.
In another unique incident during the game, Australian defender Trent Sainsbury tackled his French opponent Lucas Hernandez so hard that the ball burst.
France also made history during the 2014 tournament when they became the first team to be awarded a goal using goal-line technology during their 3-0 win over Honduras.
France is scheduled to play Peru and Australia will meet Denmark on June 21.