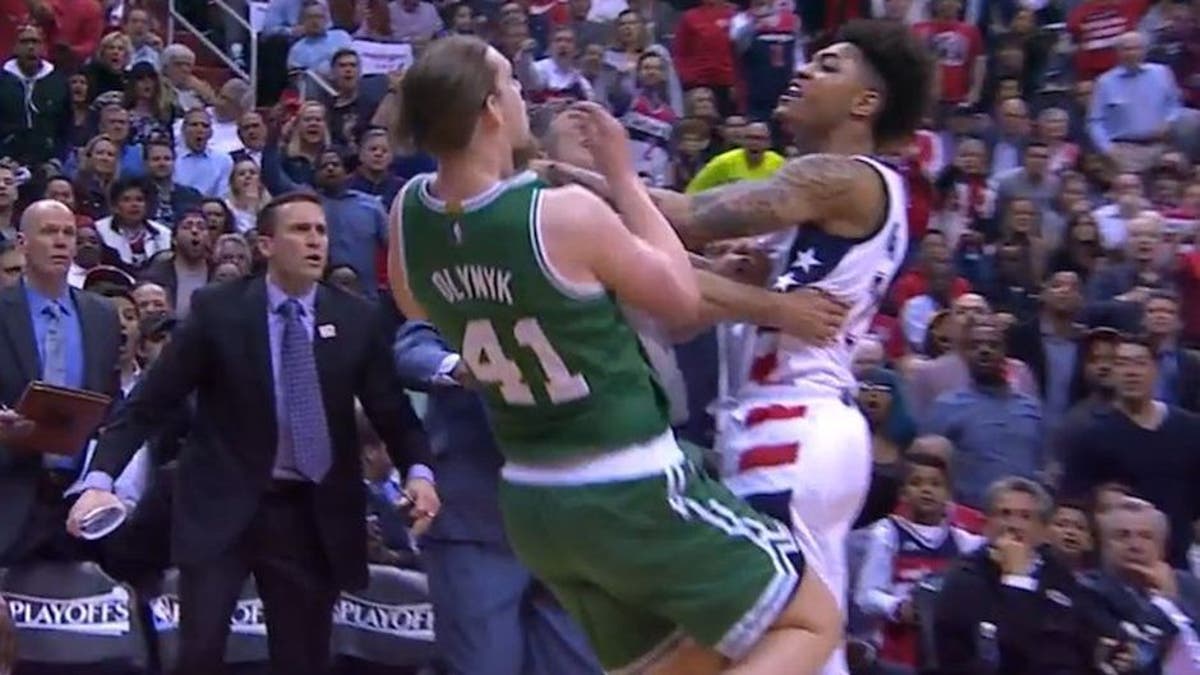 The Washington Wizards have turned the 2017 NBA playoffs into a series of MMA fights, and they were up to the same old antics in Game 3 against the Boston Celtics.
Washington's Kelly Oubre took offense to a vicious screen from Celtics big man Kelly Olynyk that knocked the Wizards wing to the ground in the first half Thursday night, then responded by going after Olynyk despite the fact a referee was in the way:
That's right we had an NBA-based Kelly vs. Kelly fight. The NBA: it's faaaaan-tastic!
Oubre was called for a flagrant 2 after review and was ejected from the game, while Olynyk was whistled for an offensive foul. Oubre could be suspended for Game 4 in Washington on Sunday, which would be a massive blow for the Wizards.
Washington's starting lineup has roasted Boston for most of this series, only to see its reserves give back double-digit leads on multiple occasions. Being down one less skilled player would ratchet up the pressure on the rest of the Wizards' bench to bring their A-game at home.