With SEC opener days away, Florida still won't name starting QB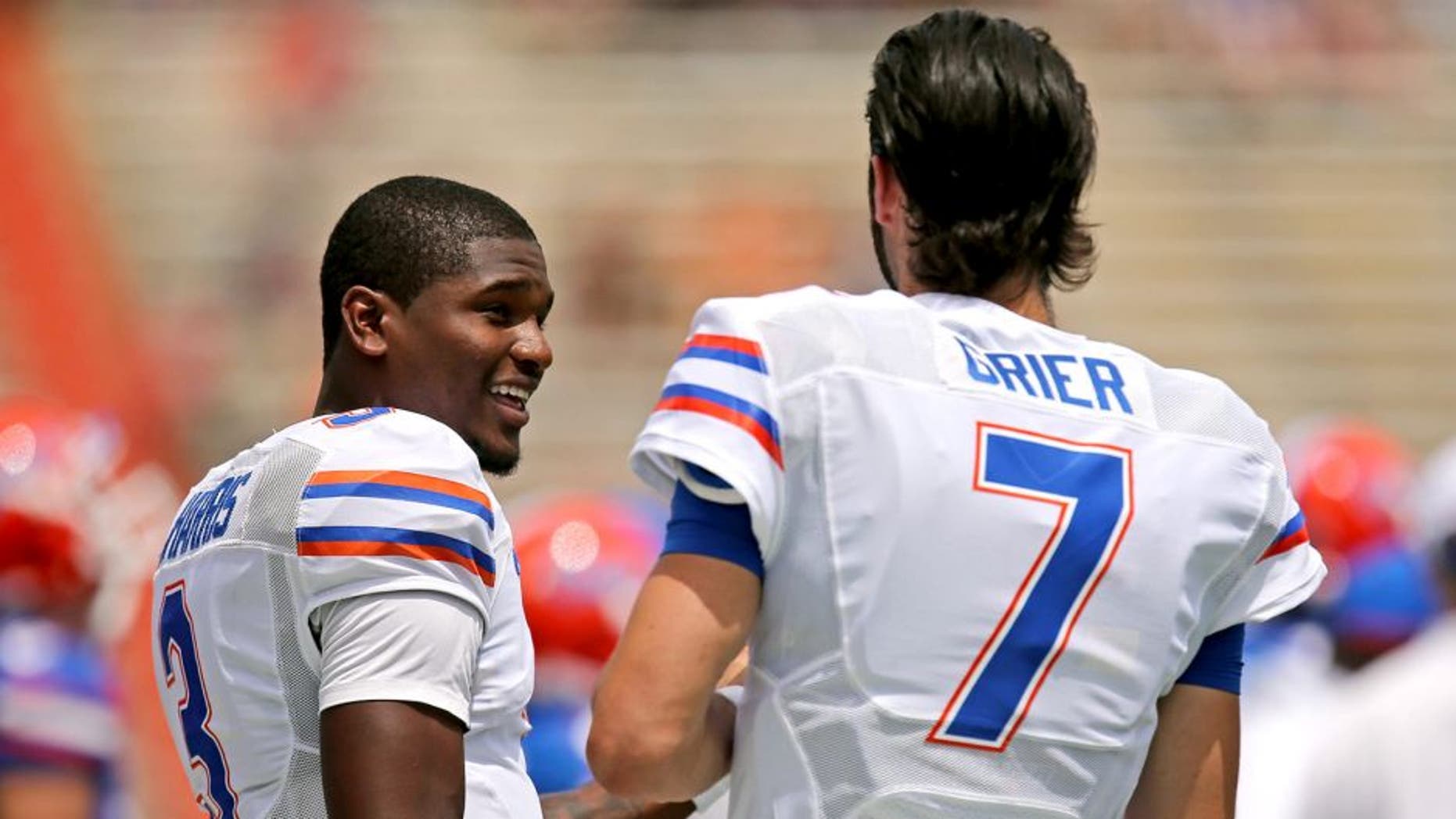 Florida's starting quarterback remains a mystery heading into the team's Southeastern Conference opener.
Coach Jim McElwain said Wednesday he hasn't settled on a starter for Saturday's game at Kentucky. Sophomore Treon Harris and redshirt freshman Will Grier split snaps during the first two games, with each getting a start.
Harris has completed 19 of 27 passes for 269 yards and two touchdowns. Grier has completed 26 of 35 for 317 yards and four scores. Grier also has an interception and a fumble.
McElwain says he doesn't have a timeline for picking one, either. "The team has settled into it," he said. "Here's the good thing: both guys are really studying the game plan. ... That mindset is you prepare yourself as a starter because you're going to get a ton of reps."
Also, cornerback Vernon Hargreaves III has been upgraded to probable for the team's Southeastern Conference opener at Kentucky.
The junior missed last Saturday's game against East Carolina after injuring a leg in practice.
Coach Jim McElwain offered the update Wednesday, saying "Vernon probably went from questionable to probable the way he moved." McElwain added that "it's going to be really a decision from him and then obviously the doctors moving forward."
McElwain was less optimistic about tight end C'yontai Lewis (hand) and receiver/quarterback Josh Grady (leg).
Freshman left tackle Martez Ivey, considered one of the top offensive line recruits, is expected to make his debut after missing the first two games with a knee injury. McElwain says, "He's good to go. He practiced all week. We haven't set the rotation there yet, but he'll play."